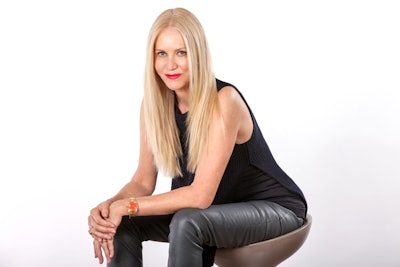 British-born celebrity colorist and international salon owner Amanda George, who has worked in the industry for more than 20 years, took her passion for oils and created ROIL—a luxury lifestyle line of hair care and body products that was inspired by her childhood in the British countryside. 
"Trained in London, I had the benefit of having worked beside the best names in the industry," says George, who owns ROIL Salon in Beverly Hills. "I've always loved oils and believe in their powerful benefits, both inside and outside the body. My clients have come to expect that I always apply a custom blend of essential oils to their hair prior to starting any color process. It helps with protection, strength and nourishment. After years of hair repair with oils, it was a natural extension for me to expand into body care."
The line—which features a shine shampoo and conditioner, hand wash, body wash and body lotion—is made with key natural ingredients including avocado oil, shea butter, coconut oil, grape seed oil, wild rosehip oil, amla oil (also known as gooseberry), jojoba oil, aloe, green tea, rosemary oil and rice bran oil. The custom-crafted formulas are locally produced in California and are formulated without parabens, while the luxurious gold and white packaging is something every client will want to put on their bathroom counter. We sat down with George to learn more about her exciting new launch.
Launchpad: When did the ROIL collection launch?
March 2017.
Launchpad: What does "ROIL" mean?
The name ROIL is a blend of my British heritage and my passion and experience with essential oils.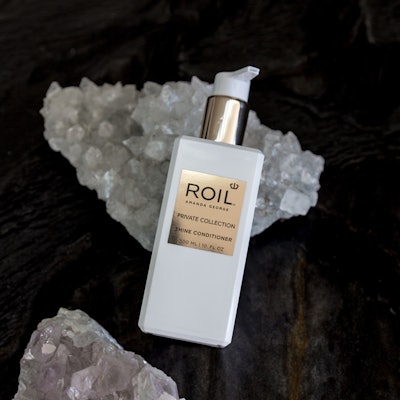 Launchpad: What inspired this line of products?
My husband and I travel frequently and we felt there was a void in luxurious and effective hotel amenities with high-quality ingredients. We set out to create a line of products for hotels and another that is great for home.
Launchpad: Is this your first product launch?
Nine years ago, I was a co-owner in an indie luxury beauty brand called Neil George. The experience gave me tremendous knowledge that I've applied to the development and launch of ROIL.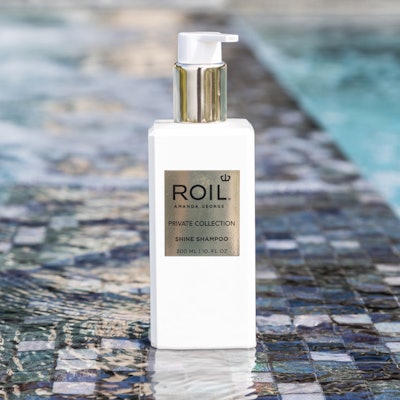 Launchpad: Tell us more about ROIL products.
ROIL is a luxury lifestyle brand rooted in beauty and hospitality; it's available in both a Private Collection and a Hotel Collection. Both collections include luxury shampoo, conditioner, hand wash, body wash and body lotion. They are made in California, comprised of organically farmed ingredients and infused with carefully curated essential oils.
The scent is subtle, yet unmistakable; evoking summers spent in the floral British countryside, a walk through Mediterranean orange groves and vine-ripened tomatoes in the California sunshine. Notable additional ingredients include Indian gooseberry, green tea and rose hip.
What you won't find in the ROIL collection are parabens, formaldehyde, artificial colors or fragrances.  Product texted by dozens of stylists on hundreds of clients, ROIL's best-in-class products benefit all. ROIL is also PETA-approved.
Launchpad: When did you open your salon in Beverly Hills?
I've owned the salon for 11 years, which recently went through a ROIL remodel and rebranding. It will officially be complete and open on May 1.
Launchpad: Please share anything else you'd like us to know about ROIL.
ROIL lotion is especially dear to me because my youngest son was born with dreadful allergies and had eczema covering his body. As a concerned mother, I tried everything and found a special all-natural formula from an organic chemist a decade ago and came back to work with him on developing my proprietary 100 percent ROIL body lotion formula with added special ingredients.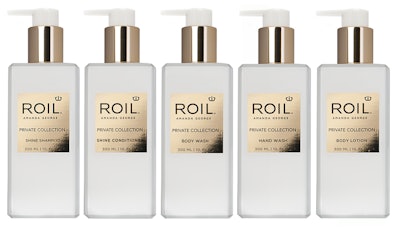 ROIL products are available at roillife.com.
[Images courtesy of Roil. Headshot by James Stenson; lifestyle images by Nathan McCloud]