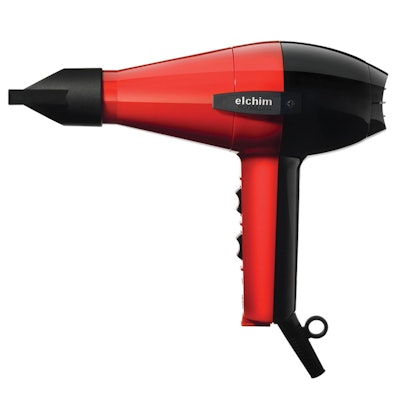 When it comes to working in the salon, your tools are everything. Having the right tools can make or break a look, and are key to making your life easier. Enter the Elchim 2001 Dryer, a blowdryer that guarantees 2,000 working hours with five temperature settings, high-pressure air compression technology and has been named the best dryer by Life & Style, Best Beauty Buy by InStyle USA and is a two-time winner of the prestigious "Allure Best" award.
"In the professional appliance market, I want integrity and honesty to drive the Elchim brand of products," says Elchim co-director, Luca Sabbatini. "Our products should stand alone, encompassing the newest technology, style and creativity. Every component is full of love because I know every single hand that worked on them here in Italy."
This powerful and effective dryer is ideal for creating gorgeous blowouts, holiday styles and everyday looks for your clients. The Elchim 2001 Dryer can be found at select retailers like Ulta.com and Folica, among others, as well as fine salons worldwide for $142.00.
For more information on Elchim, please visit elchim.com.