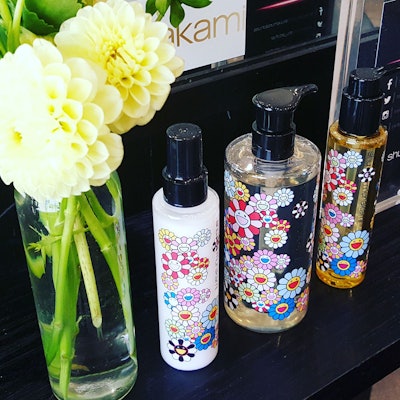 We stopped by Society The Salon in Los Angeles to get the sneak peek at Shu Uemura's limited edition collaboration with iconic Japanese artist Takashi Murakami. The collection embraces playfulness and pop culture and launches in November just in time for the holidays. Here is what you need to know about it:
The collaboration features one of Murakami's most recognizable motifs, the "FLOWER," representing love, hope, peace and the pulse of poetry and magic in the world.
The Art of Hair Collection includes some of Shu Uemura's most popular products including Essence Absolute Nourishing Protective Oil, Cleansing Oil Gentle Radiance Cleanser and Wonder Worker.
The limited edition product range also includes eye, lip, cleanser and tools. 
Watch the video to learn more!