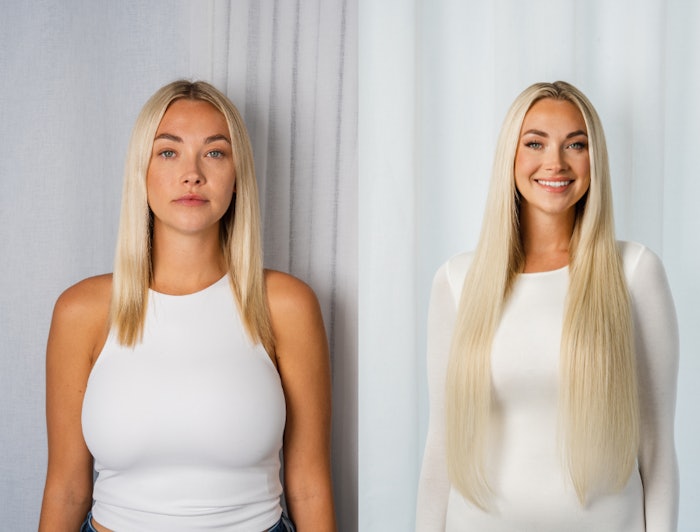 Courtesy of Hotheads
Hotheads Hair Extensions, a globally leading brand in hair extensions has just announced their new Lush by Hotheads Collection to expand their incredible repertoire.
Featuring six new dynamic shades of blonde, the Lush by Hotheads Collection is a revolutionary new approach to providing stylists with the assurance that their extensions have been produced ethically, sustainably and with Hotheads quality.
Continental Europe premium quality, 100% Virgin Remy Human hair, these are the first ever entirely traceable extensions. The Lush by Hotheads® Collection sources hair in a way that protects the dignity of human rights in every facet of our supply-chain process. Each extension pack in the collection is partnered with a QR code that allows stylists to see the step-by-step process from which the hair was collected and produced. As the first hair extension brand to make this commitment, Hotheads has turned the talk around ethical extensions into a fierce plan of action.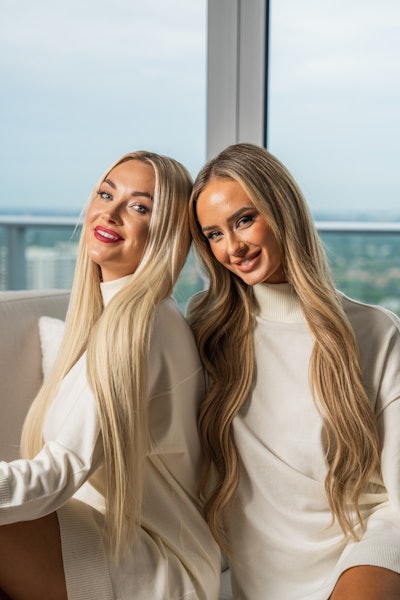 "Producing extraordinary, high-quality hair extensions is our #1 goal here at Hotheads. But integrity is just as important," Hotheads Vice President Lindsay Rumpel said, "We're proud to be the first hair-extension company to share and map actual traceable data; giving you an inside view of each stage of our production process. From the arrival of raw materials to the delivery of fully completed, ready-to-roll Hotheads extensions, it's the kind of transparency that builds the trust you can count on."
Of course, traceable materials are not only necessary for stylists to ensure their practices and products remain ethical, they're also crucial in maintaining trusting, long-term relationships with clients. Now more than ever, clients looking to pursue extensions as an option are keyed into the production processes that create those extensions. The Lush by Hotheads Collection provides an invaluable resource in connecting clients with stylists and products that match their values and expectation of quality.
Available in 6 dynamic shades, these extensions come in a variety of methods including tape-ins, machine weft, and fusion. Packaged in ThermoPlastic Polyurethane (TPU) which is abrasion resistant, biodegradable, and recyclable, the commitment to ethical business lies not just with the hair, but with every part of the Lush by Hotheads.
For more information on Hotheads and how to purchase the new Lush Collection, visit their website www.hotheads.com. Keep up to date with the brand by following them on Instagram, TikTok, YouTube and Facebook.