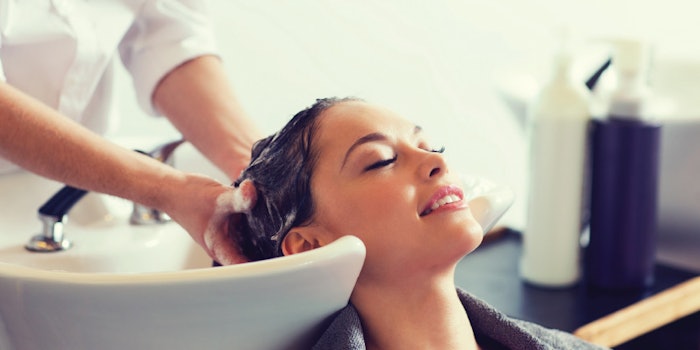 If you're looking for a way to help boost revenue at your salon, look no further.
Here, experts share their advice and recommendations for backbar and salon services you can implement to boost your bottom line.
Aside from offering glossing treatments or purifying treatments, I suggest leaning into the client experience if you are looking to help boost revenue.
When looking for products to include in your backbar, it is important for stylists to choose a product brand that aligns with their brand and brand mission. I suggest doing some research online, but more so reaching out to distributors in your area so you can get more information on products you are interested in – and of course get some product in hand and start to use it. It really is important to try before you buy.
Staying on trend with treatments and services is important. Being connected with other industry professionals, educators and distributors is key. When it comes to boosting revenue with services, I suggest spending time understanding your client and target audience and introducing services that will align with your brand and with the client. Pricing is also important when introducing new services. You want to ensure the services are priced properly to ensure your time and product, amongst other things, are accounted for.
Hotheads Master Educators
Belinda Benham (BB) @hairby_belinda:The backbar item that helps me boost my revenue the most is my pro swatch hair extension ring! Once the client feels it and touches it, they can't say no!
Natalie Ruzgis (NR) @natalieruzgis: I love to put a new client package together! I found this accomplishes two things. 10/10 times they come back wanting to purchase more or the items you sent them home with because it made their hair easier to maintain and made a difference! An example of what I like to include are the basics – shampoo, conditioner and one styling product. For extension clients, I like the styling product to be a leave-in or hair oil. I also like to include a hair brush for proper at home care.
Cheryl Weeks (CW) @cherylweekshair: Tape-in extensions are amazing to keep on hand. The installs are so fast and easy, so they act as a great add on service to any appointment, especially for your blondes. For example, you can keep any of the brightest blonde tape-in shades to create strong face framing and fill in areas on the spot. All blondes want more blonde hair!
CW: Definitely start small with an amazing deep conditioning treatment that you can retail to your clients. Take advantage of starter kits. When you buy in bulk, you typically get your backbar for free to help push the product.
BB: When looking for backbar items to include in the salon, I love working with my local distributor who gets training on all different brands. She helps us a ton with what treatments work the best and are affordable.
NR: Try everything! I love to reach out to fellow stylists and ask what they're using. I chose to look into companies who offer education and assistance, so I can learn the lines inside out and backwards.
Products to Include On Your Backbar 
If you are struggling to find products to include on your backbar, look no further! Here, we share our recommendations.
Blacklight SMART is Oligo Professionel's line of high-performance bond building with over 90% naturally derived ingredients. Blacklight SMART is a regimen designed to strengthen, protect, detoxify and repair hair before, during and after chemical treatments while also offering added benefits to the scalp. The regimen includes Smart Bond Protection and Strengthening Concentrate, Smart Bond Builder and Repair Treatment and Smart Purifying Shampoo. @oligopro
The Lush by Hotheads Collection features six new dynamic shades of blonde. Made with 100% Virgin Remy Human hair, each extension pack in the collection is partnered with a QR code that allows stylists to see the step-by-step process from which the hair was collected and produced. @hotheadshairextensions