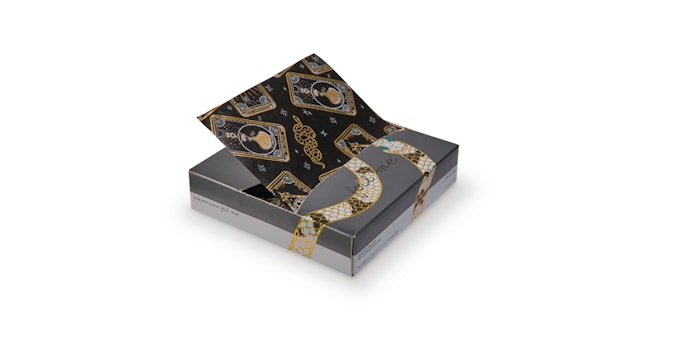 Courtesy of Foil Me x Haus of Flint
Foil Me and Haus of Flint have collaborated again to create foils that are perfect to celebrate Halloween (and beyond!) in your salon. 
Foil Me artists and Haus of Flint's Dallan Flint and his team created foils of metallic gold, black and white with a festive design that features tarot cards and a striking snake.
Foil Me's owner and creative director, Emily Ciardiello, hand-drew each element, and graphic designer Chelsea Winter ensured the design was ready for printing. Ciardiello says, "This was our most ambitious custom foil to design!"