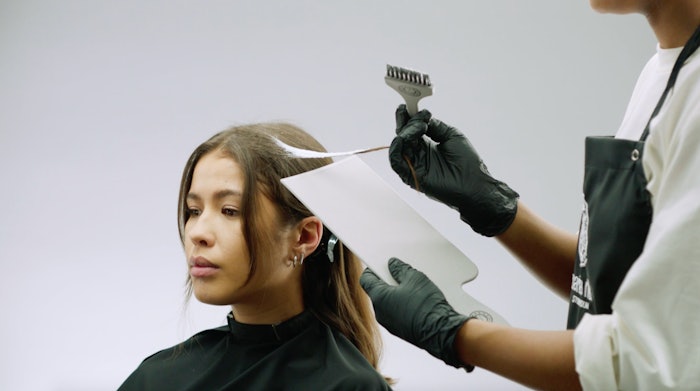 Courtesy of Maria Nila
Maria Nila offers a Bleach Collection that engages both hairstylists and the end consumer. 
The Bleach Collection treatment begins at the salon with a Maria Nila bleach treatment and ends at home. The post-care Silver Shot, a 2 oz. violet pigment finishing treatment, allows clients to use at-home to nourish their hair and prolong color between salon visits.
Step 1: In- Salon Treatment
Balayage Bleach Powder: A professional bleach treatment developed for balayage and freehand technique
Silver Bleach Powder: A professional bleach treatment with added violet pigments for a cooler result 
Developers: Five developers all made with the intent to be used with either bleach powder; available in 6 volume, 10 volume, 20 volume, 30 volume and 40 volume.
Step 2: At Home Treatment
Silver Shot: A violet pigmented finishing treatment with a low pH of 3.5 that neutralizes golden tones, closes the cuticle and prolongs the color result