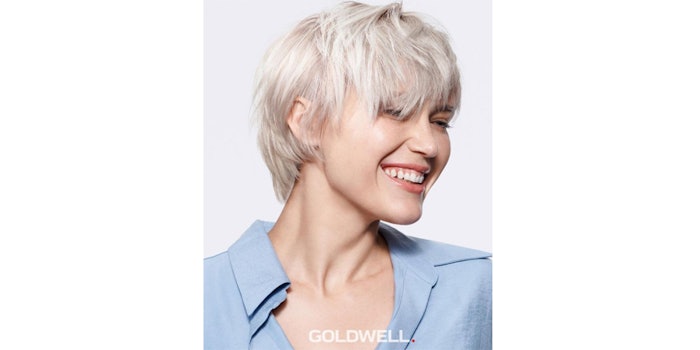 Courtesy of @goldwellus
Goldwell has launched Colorance Gloss Tones, a liquid demipermanent in-salon specialist color. (March 2022) 
Colorance Gloss Tones provide brilliant color results in only one service, and the results last up to 41 percent longer.
Available in clear and 15 shades of blonde, the Colorance Gloss Tones will allow stylists to customize color services to deliver exceptional results on all hair types, textures and tones. 
Further, Colorance by Goldwell can regenerate up to 70 percent of the hair's lost lipids, while the pH-balanced formula provides up to 35 percent more gentleness with IntraLipid Technology.
Colorance Gloss Tones join the Colorance family of in-salon demipermanent colors, which includes:
Colorance With 76 shades to choose from, Colorance's ammonia-free cream color can enhance natural color, tone and refine color, create expressive fashion shades, and refresh existing color bases.
Colorance Cover Plus 11 shades provide a natural blending of gray hair with up to 75 percent coverage.
Colorance Gloss Tones Clear and 15 beautiful shades of blonde create luminous blonde results that last 41 percent longer.
Colorance Gloss Tones provide shine and maximum performance in just 10 minutes.