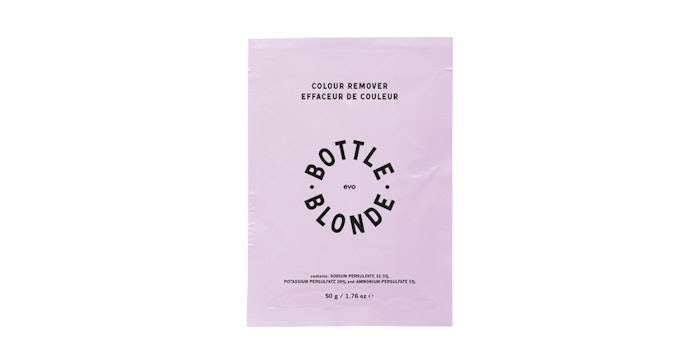 Courtesy of Evo Hair
Evo has released its Bottle Blonde Colour Remover for the removal of direct dye demipermanent and permanent color from color-treated hair.
FAQs:
Effectively eliminates dye with gentle persulphates and strong cleansing agents.
Fragrance-free to reduce scalp irritation and sensitivity during the removal process. Plus its vegan, cruelty-free and gluten-free.
Formulated without petrochemicals and instead uses more planet-friendly ingredients like isopropyl myristate and guar gum.
Check out this video from Stevie English, Evo's colour creative director, on how to use the remover: