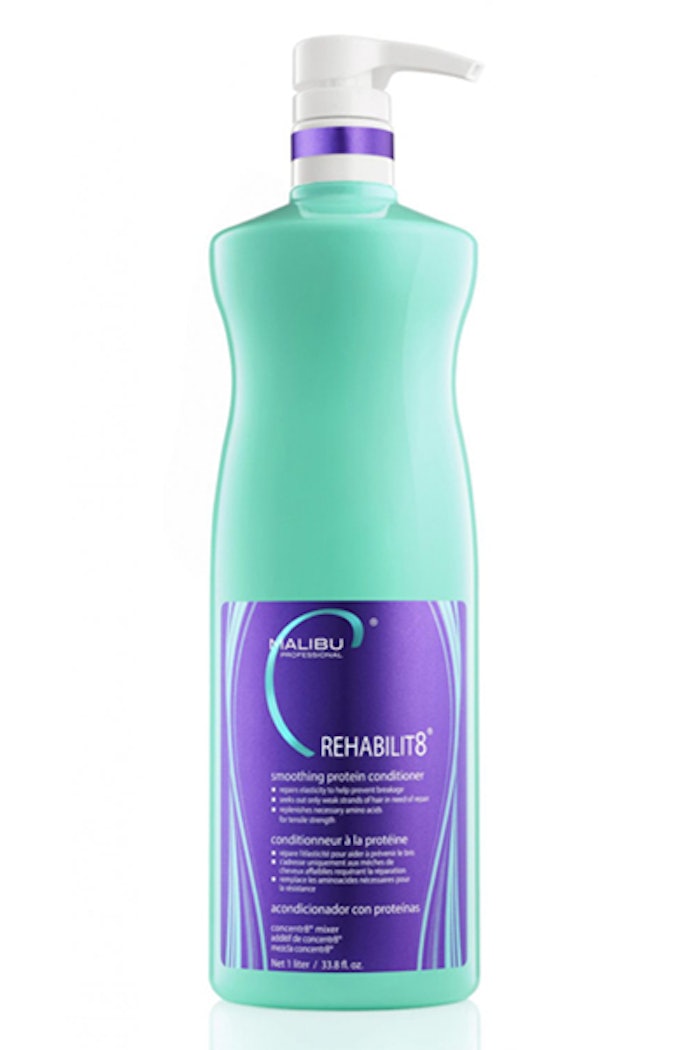 All stylists use water, but not all water is created equal.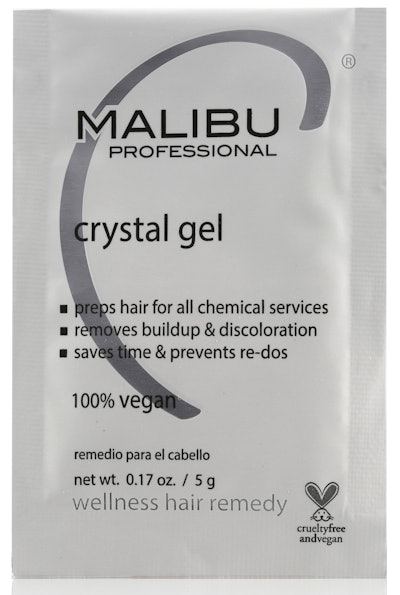 The truth about hair quality is hiding in water. You and your clients are exposed to minerals in water, which vary depending on geographical location, that attach to hair like magnets. These minerals can wreak havoc, causing hair to feel dry or damaged and look muddy or brassy. Mineral buildup in the hair can also weigh it down, which leaves the hair feeling heavy and causes styling products to not perform as well as they should. That in turn hurts retail sales in the salon.
Hot foil, melted hair and other hidden obstacles due to mineral buildup can lead to unexpected results, especially when lightening hair. Before performing chemical services in the salon, know that mineral buildup on your client's hair may cause discoloration, which can lead to unpredictable results or incorrect formulations.
Malibu C Hair Wellness Rehab is a system for stripping the minerals from the hair to ensure consistent results. First, detox the hair by using Malibu C Crystal Gel. Crystal Gel rids hair of minerals, medications and other color-blockers, and it allows stylists to save time and prevent re-dos. Detoxing with Crystal Gel prior to a color application readies hair for superior color absorption, coverage and retention. Your blondes will be blonder, and your colors will stay vibrant longer.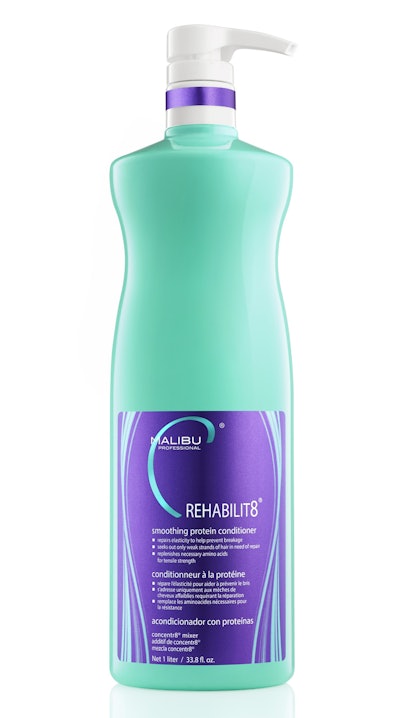 After minerals are removed and you have completed your color service, use Malibu C Rehablit8 protein conditioner to begin the rehabilitation process and keep the integrity and health of the hair intact for future services.
And as always, make sure to consult with your client, getting a feel for their hair and what they'd like to achieve from their service before you start!