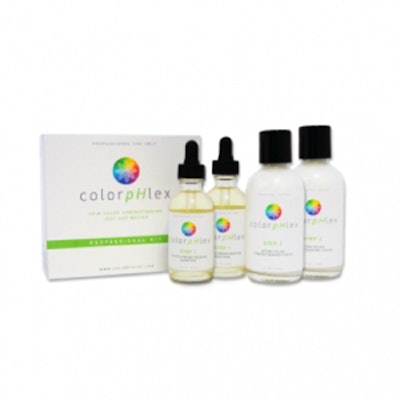 Hair coloring just got stronger! A new step has been introduced that makes hair look and feel healthier and shinier than ever before and ColorpHlex is leading the way. ColorpHlex is a 2 step color strengthening additive. It improves the strength and quality of the hair from the inside out. Patented and scientifically formulated, ColorpHlex uses a naturally derived vegetable protein molecule that penetrates the hair, reinforcing bonds during the color and bleach process, filling hair pores and protecting the hair color. Adding a small amount of ColorpHlex to hair color or bleach makes hair up to 3x stronger. ColorpHlex products are vegan, gluten free, and work on all types of hair.

ColorpHlex will be available in salons in March 2015. In addition to using ColorpHlex in salon applications, clients can maintain the appearance of healthier, more manageable hair between visits with continued use of ColorpHlex's aftercare products.
 
Blonde Color Change Before and After with ColorpHlex:
For more information visit www.colorphlex.com.