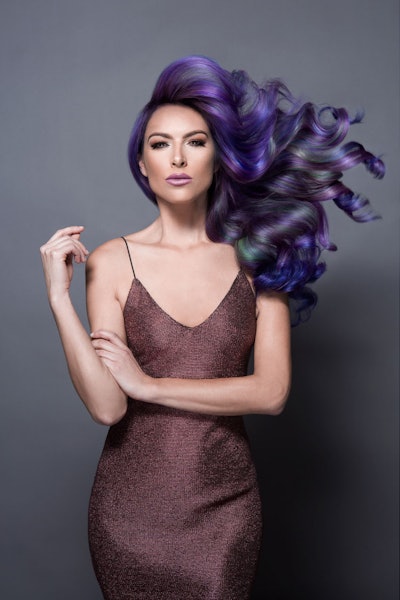 Haircare and color brand PRAVANA has introduced three new shades to its VIVIDS hair color line. Inspired by nature's brilliant gemstones, VIVIDS Jewels allows for the creation of bold, beautiful hues, including the trendy "oil slick" look.
The three new VIVIDS shades include Amethyst, Emerald and Blue Topaz. Colorists can replicate the brilliance of a gem by layering the three new colors or other VIVIDS shades, including Black or Clear additives, for a nearly infinite color palette. Create a soft Violet Opal by combining Clear with four parts Amethyst to one part Emerald, or a bright Blue Zircon with two parts Emerald and one part Blue Topaz.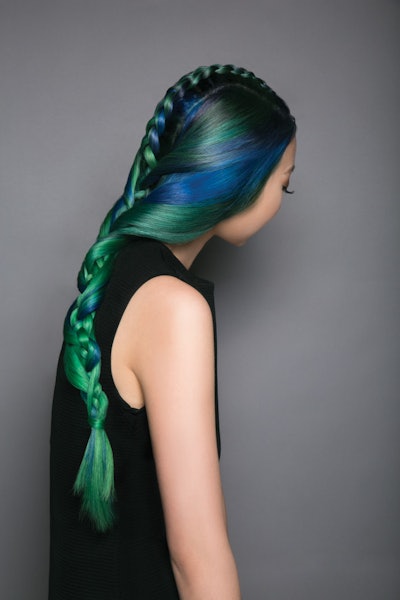 To use, pre-lighten hair according the Lightening Guide below before applying VIVIDS to show the colors' full vibrancy and greater longevity. Hair must be freshly shampooed and completely dried prior to applying any VIVIDS shades. As with the other shades in the collection, no developer is needed and hair should process for 20 to 30 minutes at room temperature after application, followed by a light shampooing and conditioning using the VIVIDS Color Protect after care line.
Lightening Guide
Emerald: Lift to Level 9
Amethyst: Lift to Level 10
Blue Topaz: Lift to Level 10
VIVIDS Jewels will be available beginning May 2016 at SalonCentric and State and RDA Pro Mart. The VIVIDS introductory offer includes the three new shades plus VIVIDS Clear and Black additives, a swatch ring and how-to's for this year's trendsetting VIVIDS techniques.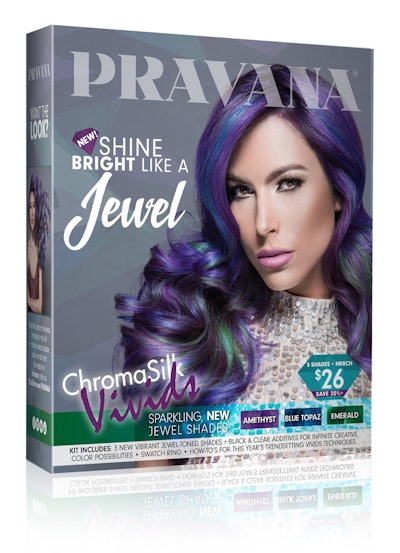 CREDITS
Look 1: Jewel of the Nile
Colorist: Erica Keelen
Model: Lunden Mihalic
Photographer: Daryna Barykina
Makeup: Karen Sarahi Gonzalez
Wardrobe: Caisa Airmet
Look 2: Hidden Treasure
Stylist: Shurie Saxelby
Model: Elizabeth Shin
Photography: Huck Hinshaw
Wardrobe: Caisa Airmet
Makeup: Jenna Phalouka