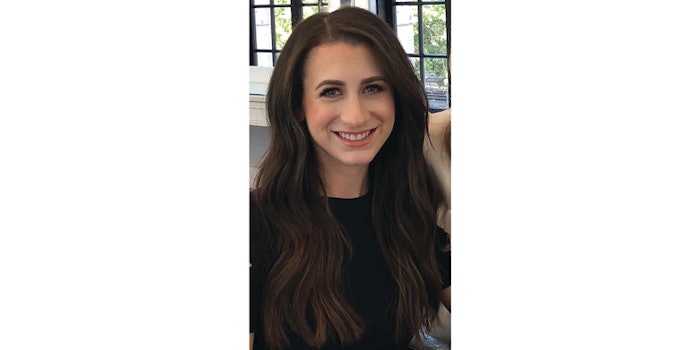 If there was any sliver of a silver lining in my household during the COVID-19 quarantine earlier this year, it's that I actually had time to commit to self-care practices (which I'd admittedly too-often neglected). While stuck at home, I enjoyed the act of "masking" my hair and skin so much that what first began as a weekly indulgence eventually turned into a daily ritual. And though I called to book appointments as soon as the hair salons and day spas reopened, I'm thankful that the health of my hair and skin remained relatively intact during stay-at-home orders. Due to my daily habits of tending to my hair and skin, they both appeared healthy and—dare I say—even more youthful? This brings me to one of the themes in this month's issue: ageless beauty. It's vital that you not only give your clients the best care when they're in your chair, but that you're also able to dispense advice and retail the products they need to keep their hair in optimum health between appointments—this ensures your beautiful color work remains intact and that clients remain happy. You need to remind clients that they must commit to maintaining the integrity of their follicular health at home to retain the looks you give them during each appointment. Gain advice on how to combat the effects of time from top hair, skin, lash and nail experts, as well as check out anti-aging products you can recommend to clients, in "Beat the Clock."
Speaking of silver linings: Another trend I noticed becoming even more prevalent (possibly due to the "quarantine effect") is consumers' embrace of their natural silver and white strands—which must be enhanced and maintained by their stylist in order to fully accentuate their hair's beauty to its full effect. Hence why we tapped colorist extraordinaire Jack Martin (@jackmartincolorist) to share his silver-fox transformations and divulge best practices to getting your clients' tresses where they need to be in order to fully embrace and flaunt their grays and whites (read "Gray Matters" on page 32). So slather on a mask and flip through this issue's pages to learn the ins and outs of aging beautifully.
My #Trending Products: Primers
Due to all the COVID-19 closures, I've been spending a lot of time outdoors. Thus, in addition to my tried-and-true anti-aging masks, I've turned to these hair, skin, nail and lip primers that help to battle environmental damage.
Morgan Taylor Daily Elixir
@mtmorgantaylor
Oribe Invisible Defense Universal Protection Spray
@oribe
Jane Iredale LipDrink Lip Balm SPF 15 in sheer
@janeiredale
Dermalogica Age Smart Skinperfect Primer SPF 30
@dermalogica