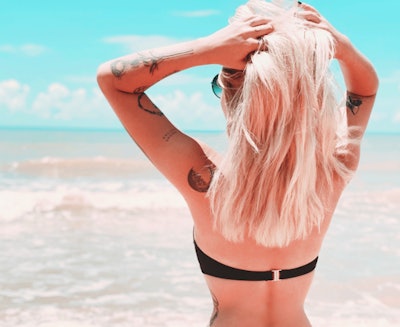 Sun worshippers, take heed: Hair needs protection against UV rays just as skin does—albeit for different reasons. "If hair is subject to prolonged sun exposure, the UV rays can actually damage the outside layer of hair, the cuticle. That results in hair beginning to feel dry and brittle, or even becoming discolored," says Olivia Smalley (@omgartistry), Joico brand storyteller. And that's especially true for those who color their hair. "Haircolor that's overexposed to UV rays simply fades faster if not protected," notes Mirza Batanovic (@mirza_batanovic), Eufora US style director.
To shield against UV ray-induced color depletion, Missy Peterson (@mmpete24), Malibu C director of global education and artistry, advises that clients avoid getting their hair wet, which can speed up the UV oxidation process. "Wear a hat that has UV-protective fabric," she adds. And don't forget products: Many formulations contain built-in UV filters, and though these will certainly shield hair against UV rays' damaging effects, Batanovic says that your clients will also need to regularly moisturize their hair with products that close the cuticle layer and seal the hair strand to prevent against future damage.
RELATED: Sexy Hair's Antonio Estrada Shares His Summer Hair Trends 
If sun exposure continues to plague your client's hair color between appointments, Paul Mitchell artistic director Heather Ka'anoi (@h_kaanoi) suggests this tip: "Recommend she takes a few photos of her hair from week to week and then shares them with you. A simple adjustment in formulation is all that may be needed. Then, you can recommend salon services, like toners, topcoats or take-home products such as color-depositing shampoos or conditioners," she shares.
PRODUCTS TO TRY
Sexy Hair Vibrant Sexy Hair Color Lock Hairspray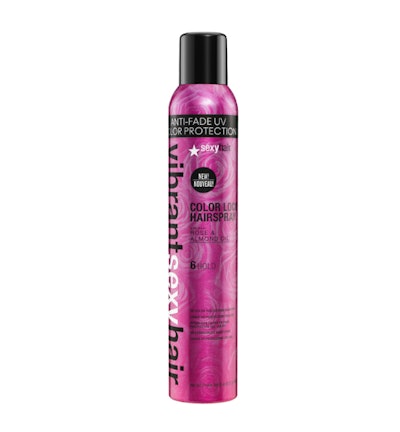 Bosley Professional Strength Volumizing & Thickening Styling Mousse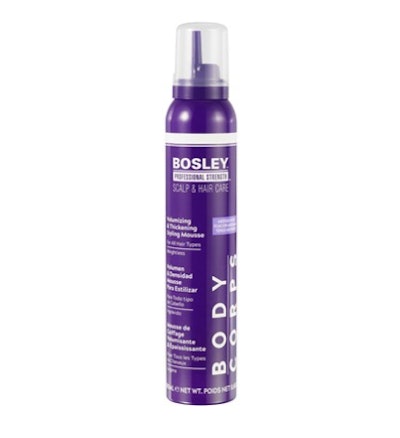 Joico Defy Damage Protective Shield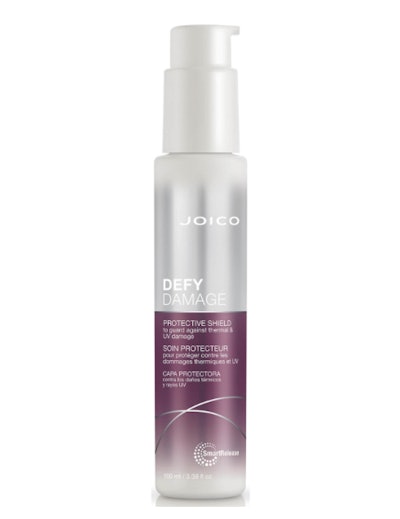 amika Fadeblock Pre-Shampoo Color Seal