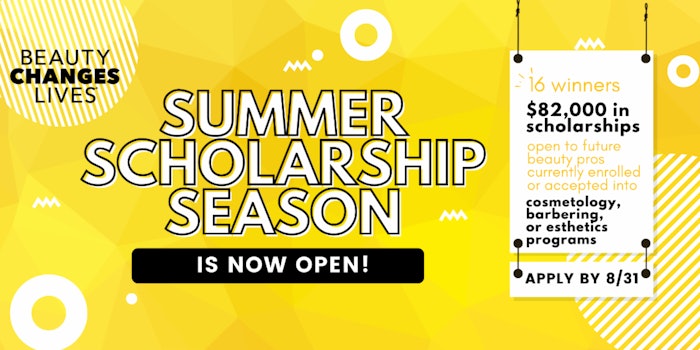 Courtesy of Beauty Changes Lives
The Summer 2023 Scholarship Season is now open through Beauty Changes Lives. 
Beauty Changes Lives in a nonprofit that empowers the next generation of beauty pros through scholarships, mentorship and advanced education.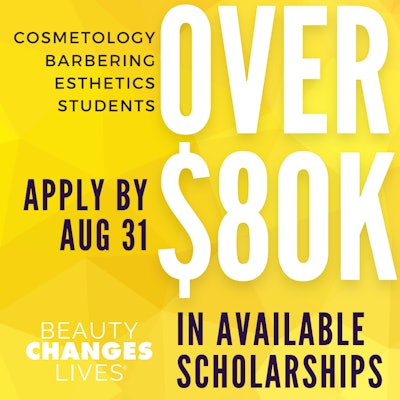 This summer, the organization is giving away $82,000 in scholarships to 16 winners across 11 different scholarship opportunities for future beauty pros currently enrolled or accepted into a cosmetology, barbering or esthetics program. 
Scholarship applications are open June 1 - August 31, 2023. 
One current scholarship available for application is "The $15,000 Arnold M. Miller 'Find A Way' scholarship," open to cosmetology students who are currently enrolled or have been accepted into an accredited program leading to licensure in the US. 
Another, the L'Oréal Professionnel LGBTQIA+ Cosmetology Student Scholarship, awards one $5,000 in tuition funding for identifying LGBTQIA+ students enrolled or accepted in a cosmetology program at any accredited institution.
For more opportunities and application information, you can visit Beauty Changes Lives' website.