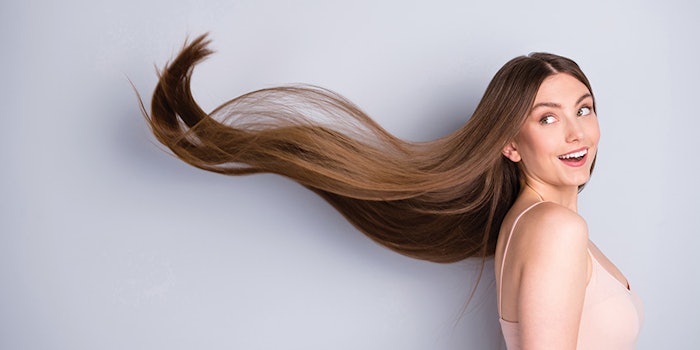 The 2023 Beauty Launchpad Clean Beauty Box includes the following innovative and eye-catching products from Urban Hydration, Paul Mitchell, Oligo, Olivia Garden and Wella.
Rose + Hemp Leave-In Conditioning & Detangling Spray, Urban Hydration 
Urban Hydration Rose + Hemp Leave-in Conditioning & Detangling Spray detangles and refreshes curls without harsh chemicals. Made with concentrated, nutrient-rich ingredients, it intensely softens, silkens and hydrates dry and thirsty hair.
Calura, Oligo Professionnel
Discover the revolutionary permanent shine exothermic hair color by Oligo Professionnel. Its unique formula offers radiant shine. The Calura exothermic system is an innovative technology designed to maximize dye penetration and minimize hair damage. Each shade is formulated to generate a specific increase in temperature, opening the cuticle gently to achieve desired results.
NewCycle Brush, Olivia Garden
Made from recycled household appliances, toys, shoes and aluminum, Olivia Garden's NewCycle brush cleverly reuses discarded items to help reduce waste. It also boasts ion & ceramic technologies as well as being lightweight and ergonomic for effortless styling.
Scalp Therapy Drops, Paul Mitchell Anti-Frizz Leave-In, Paul Mitchell
Instantly help relieve discomfort from a dry, oily or sensitive scalp with Scalp Therapy Drops, infused with grapevine sap and chamomile extract to help soothe and nourish the scalp. It's crafted with sustainably sourced ingredients of 92% natural origin in packaging made from sugarcane. Enriched with organic, cold-pressed almond oil and hyaluronic acid, Anti-Frizz Leave-In helps to smooth textured hair, prevent frizz and protect against humidity. It's handcrafted with sustainably sourced ingredients of 86% natural origin in packaging made from sugarcane.
Elements Renewing Shampoo, Conditioner and Mask, Wella Professionals
Formulated without sulfates and silicone and made with up to 99% natural origin ingredients, Elements Renewing Shampoo nourishes and revives the natural smoothness and shine of the hair from root to tip. It also gently cleanses the hair, without stripping out hair moisture. Elements Renewing Conditioner is made with up to 99% natural origin ingredients to renew hair manageability while increasing hair smoothness and shine. It leaves hair feeling moisturized and hydrated and protects it from frizz or breakage. Elements Renewing Mask provides intense conditioning to renew hair smoothness and shine. It also protects hair from frizz and breakage.
GIVEAWAY
Enter to win $500 by showing off how you use the products featured in your box—the more creative, the better! To enter, film an Instagram Reel showcasing the product and include Beauty Launchpad's and appropriate brands' handles and hashtags on your content. We cannot wait to see what you create!
Licensed salon professionals! Send your shipping information and social media handles to kanderson@allured.com for a chance to receive future Beauty Boxes.
Contact angelina@allured.com to have your professional salon products included in future boxes.