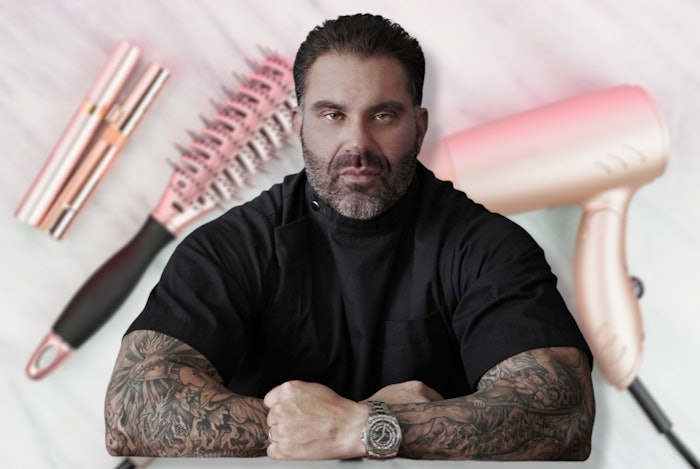 courtesy of @xbigwesx
Over the course of the month, we will be spotlighting the winners of Beauty Launchpad's 25 Under 50K for 2022.
Here, you will get to know Wes Staucet. Staucet is a barber at Roots Barber Co in New York. In his Q&A, you will learn his favorite hair trends, a fun fact about him, his proudest accomplishment and more. 
Beauty Launchpad (BLP): What is a fun fact about you?
Wes Staucet (WS): I used to be the director of admissions of a college for 10 years. 
BLP: What is your proudest accomplishment?
WS: Raising my two great boys with my beautiful wife and being able to provide for them. 
BLP: What is your current favorite hairstyle trend? 
WS: Crop
BLP: What is a hair tip you have for fellow professionals? 
WS: Always be humble, passionate and never stop learning.
BLP: What inspires you? 
WS: Art, creativity and my family. 
BLP: What do you love about your work? 
WS: Making people feel good about themselves. 
BLP: What motivates you about this industry? 
WS: Being able to enjoy what I do while making a great living doing it. 
BLP: What is a professional goal you have for yourself?
WS: Eventually being able to cross over and do any length of hair. 
BLP: Who is a role model you have in the industry? 
WS: Alan Beak.
To see our full spread for this year's 25 Under 50K recipients, you can read Beauty Launchpad's November/December 2022 digital magazine.