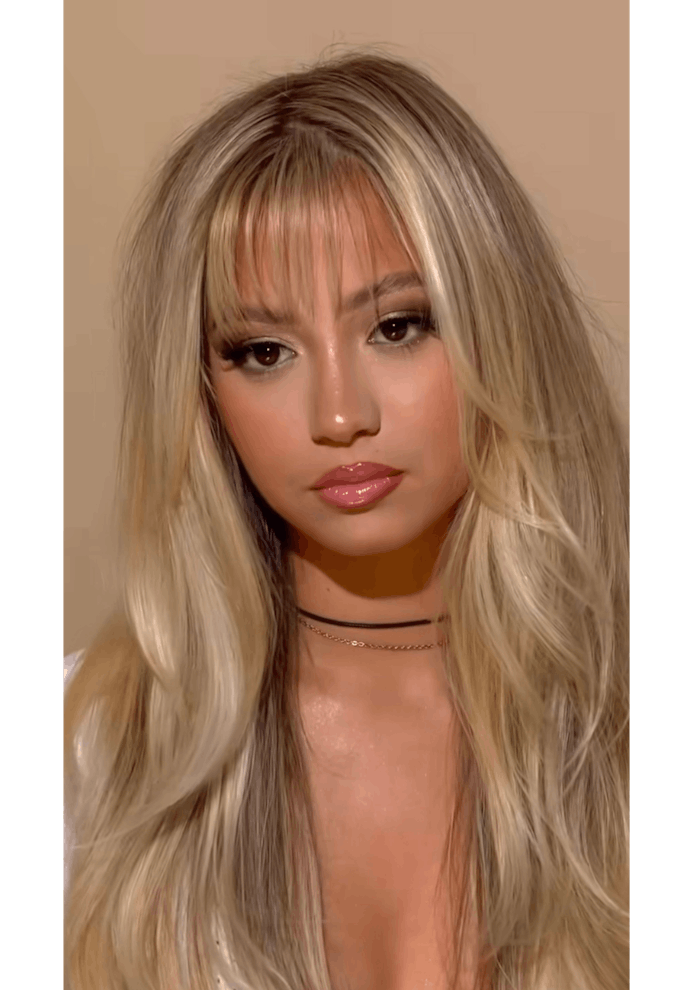 courtesy of @maggiemh via TikTok
Schwarzkopf Professional BLONDME's top hair artists share what hair trends are in and out this fall season, below.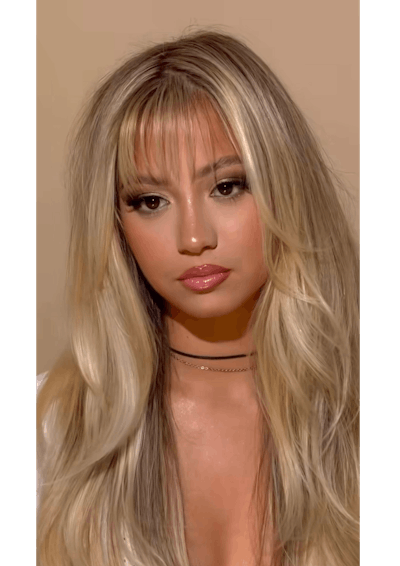 IN-DEMAND CUT AND STYLING: "As far as cuts go, baby bangs and disconnected face frames are coming in hot. I never thought we would see the day curled bangs would come back around, but I'm seeing very thin fine pieces that are curled under. For styling, I see very natural looks. Air-dried hair, heatless curls, and waves from sleeping in braids, as far as casual days go."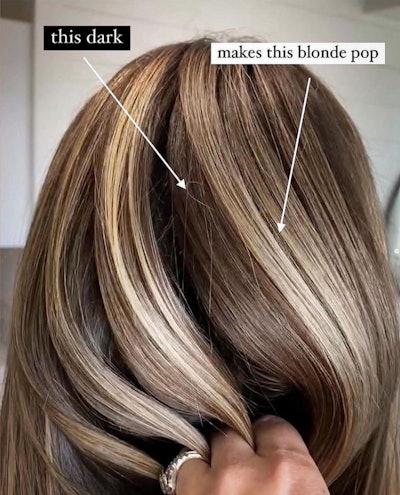 "IN" COLOR: "Mega contrast and big money pieces are out and a soft, blended mini pop of color is in! People are ditching their textured, beachy waves and are opting for a sexy blowout. People are wanting even more natural looks than previous years and very subtle pops of color that look like we did something, but nothing at the same time."
"IN" STYLE: "Blowouts are back! Far less clients are asking for heat styling and curling. I think a blowout will continue to be popular throughout the fall and winter."
"OUT" COLOR: I think really chunky money pieces are on the way out. Really subtle, or no money piece at all, are what's popular.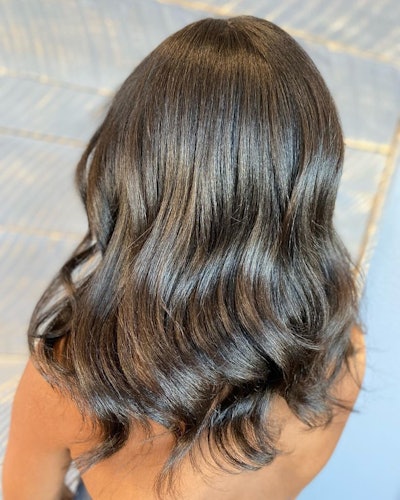 FALL COLOR TREND: "Moving into the fall, I'm seeing a lot of minimal contrast to one-dimensional hair color. I love this trend. It allows for a more customizable natural-looking hair color that is perfect for each client."
FALL CUT TREND: "As for cuts, I've had a lot of requests for '90s-inspired long layers. The '90s layered cut is a cut that can be worn by most textures."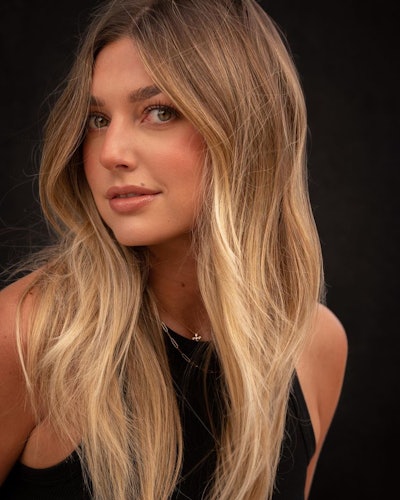 FALL COLOR TREND: "Warm and neutral tones are the go-to this fall, and high-contrast money pieces and root melts are on their way out."
FALL STYLING TREND: "Instead of heat styling, clients are wanting bouncy blowouts, effortless-looking texture and beveled ends, and their concerns are mostly centered around heat protection and moisture."