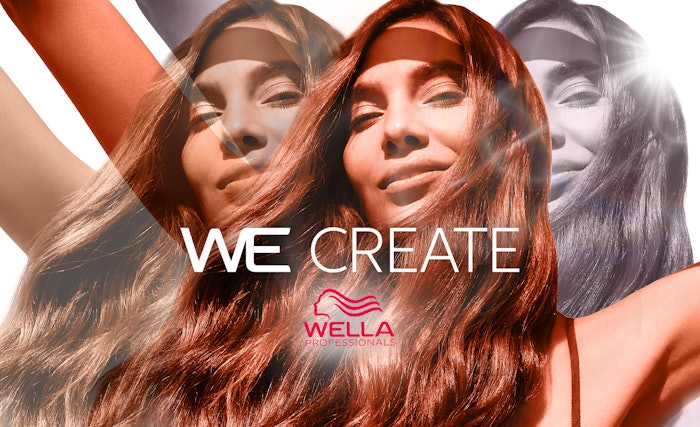 Courtesy of Wella Professionals
Wella Professionals has announced its WE Create virtual event will return on September 18, 2022.
WE Create will bring together the hairdressing community from around the globe, inspiring hair professionals everywhere.
Event attendees will receive knowledge, tools and the opportunity to maximize professional and personal growth.
This year's event will focus on the power of transformation, with Wella experts and industry veterans to share their expertise to help stylists create positive change for themselves, their clients and their communities.
Global artists at the event will include James Earnshaw, Patricia Nikole, Rob Eaton, Briana Cisneros, Dereq Clark, Akin Konizi, Romeu Filipe, Noriyoshi Miyachi and Renya Xydis.
The two-hour program will include stunning transformations, exclusive interviews, a backstage immersion to New York Fashion Week and styling tips.