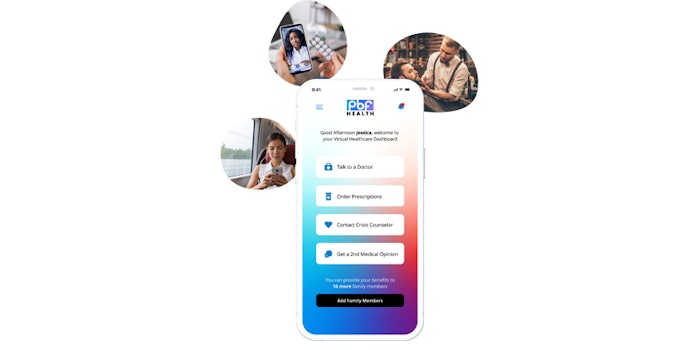 Courtesy of GVC & PBF
The Professional Beauty Federation (PBF) has announced a strategic partnership with GVC Health Tech to offer virtual healthcare to beauty and barbering professionals.
The app, Give Virtual Care, is an affordable virtual healthcare membership solution that includes unlimited, on-demand, virtual urgent and general care medical appointments through Teladoc.
Give Virtual Care is a bundled Virtual Healthcare Membership, not insurance.
The membership provides immediate or scheduled telehealth visits for general med diagnosis, discounts on prescriptions, expert second medical opinions, tele-mental health and immediate Crisis Care as a bundled service.
"It has always been the goal of the Professional Beauty Federation to continue to roll out new services and offerings to benefit beauty professionals in everything we do," says Eric Taylor, founder/CEO of Salon Republic and board chairman of PBF. "The GVC mobile platform is also a powerful tool for full-service salons, spas and barbershops to attract and retain employees, booth renters and commission independent beauty professionals as a competitive workplace benefit."
The Give Virtual Care App is available for all mobile devices.