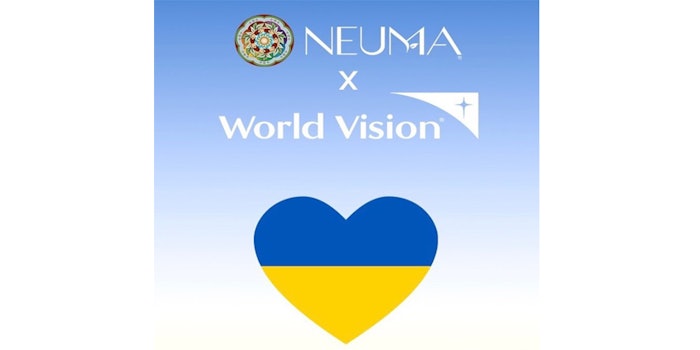 Courtesy of @neumabeauty
NEUMA Beauty and World Vision have joined forces to support Ukraine and its refugees.
NEUMA is donating 20 percent of the proceeds from its e-commerce sales of its reNeu system (reNeu shampoo, reNeu condition and reNeu scalp therapy ) from May 1 to May 31, 2022 to go directly to World Vision's Ukrainian Refugee Fund.
"Since Russia's invasion of Ukraine, World Vision has been on the front lines, providing humanitarian assistance to refugees displaced and affected by the conflict," says Maureen Saenz, NEUMA vice president of marketing. "We are in constant awe of World Vision's ability to pivot quickly to provide aid to the parts of the world needing it the most. After a successful partnership in 2021, we are honored to support World Vision's focus on an emergency relief fund to help bring immediate aid to Ukraine's most vulnerable citizens."
The goal of World Vision's Ukrainian Crisis Emergency Response is to provide humanitarian aid to refugees and respond to the devastating impact of the conflict in Romania, Moldova, Georgia and Ukraine, through monetary assistance, non-food items, child protection and education.