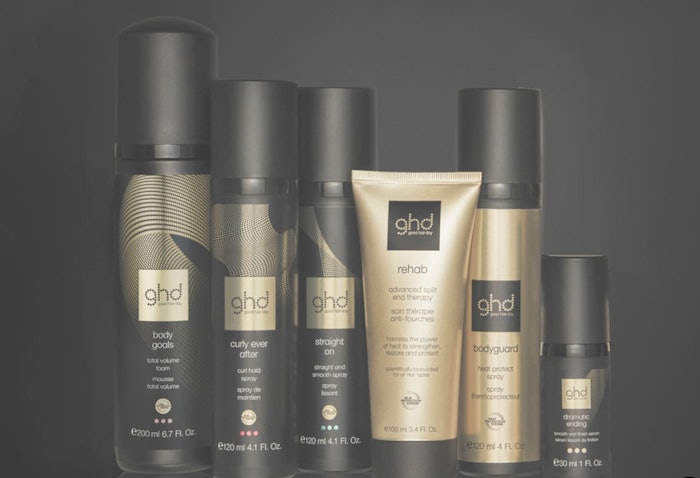 Courtesy of GHD
GHD has named Bellus Academy its first beauty school partner in the United States. 
GHD products will be included in Bellus Academy student kits starting spring 2022. The new kits will allow students to develop their skills with the award-winning tools of choice trusted by celebrity hairstylists around the globe.
"Europe has long been a leader in elegant product design and precision styling tools. Bellus Academy is proud to be the first school on this side of the pond to bring the UK's number-one recommended styling brand to our students. As a destination beauty school, this addition to our kit introduces students to a brand that is sold in 30-plus countries and prepares them for wherever their career journey leads," says Bellus Academy owner Lynelle Lynch.
The integration of GHD into the Bellus Academy student kit also strengthens the relationship with GHD's parent company, Wella. 
"Bellus is a Wella Signature Elite School that strives to deliver the strongest professional into the beauty industry, so it was a natural next step to ensure Bellus students have tools designed for the professional," says Victoria Gallo Anthony, director of Wella Schools North America. "Bellus Academy graduates can enter the industry knowing they are prepared with strong finishing skills based on the strength of the Bellus and GHD curriculum, and the tools to meet the demands of a diverse clientele."