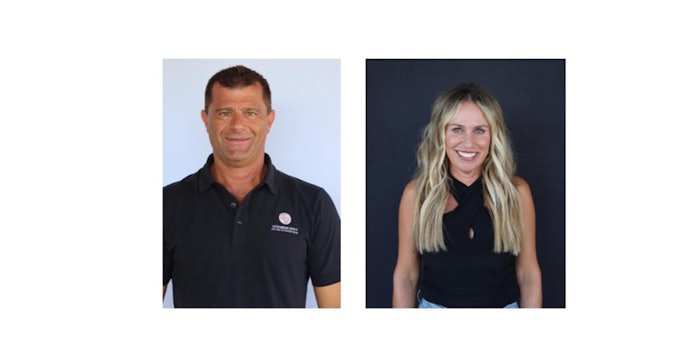 Courtesy of Xtension Envy
Xtension Envy has expanded its leadership team ahead of the launch of its new franchise.
"Xtension Envy was the first hair extension membership salon in the United States, so it makes sense that we are the one to now offer the full continuum of franchise offerings," says Scott Lewandowski, CEO and cofounder of Xtension Envy. 
Xtension Envy—The Hair Extension Salon offers the complete hair extension experience: premium extension installation and maintenance services, including coloring, blending and styling services.
After four years of operating the first Xtension Envy salon in Scottsdale, Arizona, the company is now offering business opportunities to other entrepreneurs as a turnkey franchise offering.
In addition, the company recently experienced major growth and has expanded its leadership team to include:
Scott Lewandowski, cofounder and CEO: Over the course of 25 years, Lewandowski has built a successful career as an investor, manager, salesperson and business developer. As a serial entrepreneur, he has tackled dozens of professional projects across a variety of industries, helping to prepare him for the challenge of managing a franchise operation.
Christine Lewandowski, cofounder and chief creative officer: Lewandowski got her start in the beauty industry in 1987 and opened her first salon in 1995. Throughout her career, Lewandowski has accumulated expertise in a wide range of hairstyling techniques and services, including training in all methods of hair extensions.
Stewart Newman, chief financial officer: Newman worked in the banking and finance industry for more than 20 years before transitioning into venture capital and investments in 2017. He has successfully invested in and built multiple franchise companies in a variety of spaces including technology, fitness, food service, and health and wellness.
Josh Reed, chief operating officer: As a veteran operations and management professional, Reed has spent more than 16 years directing operations for franchise companies with unit counts as high as 300+, including highly successful brands in the health, wellness, fitness and beauty industries such as Massage Envy, European Wax Center, The Joint Chiropractic and others.