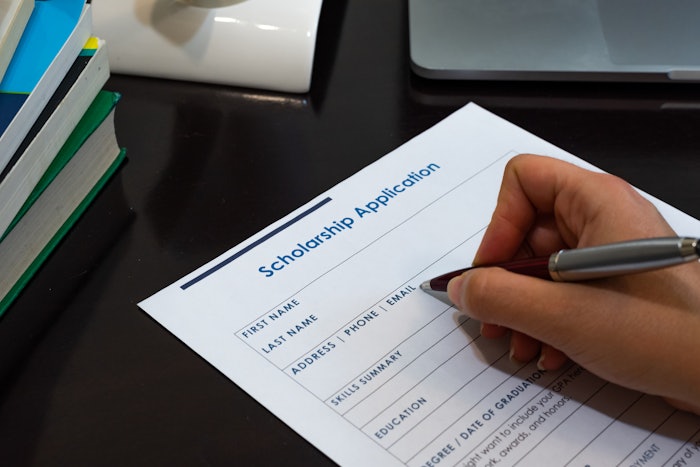 The Horst Rechelbacher Foundation has awarded scholarships to seven beauty school students. 
The chosen students reflect Horst Rechelbacher's passion for advancing environmental sustainability and lifelong learning.
Administered by Beauty Changes Lives, the fall 2021 scholarship winners are listed below. 
Sustainable Beginnings Cosmetology/Barbering Winners:
Each cosmetology/barbering recipient receives a $3,500 tuition award.
Annie Deng | Jupiter Beauty Academy, Boston, MA
Deng is moved by how individual actions affect mental health, communities and the world. Her involvement with two recent service trips prompted her to model the social and environmental changes she wants to see in the world. As a consumer, Deng follows the 3 Rs when purchasing products: recycle, reduce and reuse. She avoids fast fashion, opting to shop at resale boutiques. At the grocery, Deng avoids plastic and excess packaging, and reuses glass containers.
"I believe in Horst's drive–to be the change we want to see in the world, and I hope that I can inspire others as much as Horst's life inspires me," says Deng. 
Adrienne Thomas | Protégé Academy, East Lansing, MI
As a person who enjoys water sports and her community's natural waterways, Thomas has seen how pollution has harmed native species and the local environment. She believes that adopting even small changes can help protect biodiversity. Along with reducing, reusing and recycling, Thomas chooses biodegradable products to help conserve natural resources, and she's continually seeking innovative new approaches to support sustainability. Horst Rechelbacher's talent for integrating nature into beauty products inspires Thomas's approach to curly hair.
"I realized early on that natural products can perform well on my hair and protect the environment, too," Thomas says. 
Brittney Foster | The Spa Professional Academy, Fargo, ND
As climate change is linked to the increasing frequency and severity of wildfires, Foster feels an urgency to protect Earth's natural resources. She strives in the student salon and in her community to reduce her environmental footprint. In the salon, Foster avoids aerosol products and reuses containers when practical. At the coffee shop, she opts for reusable straws and a refillable mug. Foster is inspired by Rechelbacher's development of a natural product line, his commitment to volunteering and gardening, and also his relationships.
"Horst and his wife were a power couple, and my husband is definitely my biggest supporter," Foster says. 
Alicia Green | The Salon Professional Academy, Tonawanda, NY
"Glow-getter." That's the term Green uses to describe a driven individual who strives to achieve their goals while attaining a beautiful glow both inside and out. Her holistic approach to beauty from the inside out begins with her diet. Coconut milk and rice water are staples in her moisturizing routine, while healthy pantry items also make it into her custom hair mask recipes.
"Natural products have made a huge difference in my hair and skin, and also in my positive mindset," Green says.
Alycia Cossey | The Salon Academy, Wilsonville, OR
As a citizen of the confederated tribes of Coos Indians, Cossey was taught from a young age to respect the land and water that sustain life. The phrase "water is life" inspires her approach to the practice of esthetics and life. As a minimalist, Cossey says, "We don't need many material items to have a happy and fulfilling life."
Sustainable Beginnings Esthetic Scholarship Recipients:
Each esthetic scholarship recipient receives a $2,000 tuition award.
Madison Aza | Aveda Arts & Sciences Institute, Dallas, TX
A fierce advocate for the planet, Aza strives to be a global citizen, putting the health of the planet at the forefront of all her endeavors. As an esthetician, Aza hopes to use her eco-platform to encourage others to make more environmentally conscious decisions for their body, home and life while modeling the power of positive thinking. 
Lia Elliott | Aveda Institute of Portland, Vancouver, WA Campus
As a lifelong student, Elliott is inspired by Rechelbacher's lifelong example of curiosity, discovery and learning. "I will not be on this planet long enough to learn all of the things I want to learn, but that doesn't [prevent] me from trying to take it all in," she notes. A creative soul at heart, Elliott enrolled in esthetics school to learn a new way of creating as an artist. And as both an eco-justice advocate and a vegan, she chose to study at Aveda based on the school's philosophy that caring for the planet and the person are interrelated.