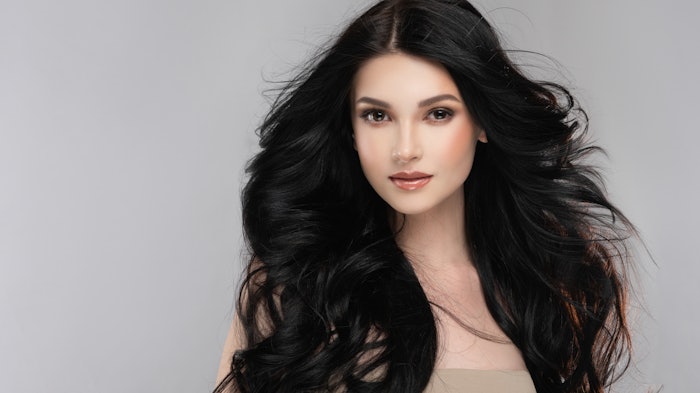 TikTok has become a place where beauty professionals and enthusiasts alike share their favorite products, nail looks, shopping hauls and, of course, hairstyles!
Here, the Salonory team shares six viral TikTok hair trends that are worth trying out:
Groovy Retro Volume:

It's hard not to be a fan of soft, voluminous hair. While many fantasize about bouncy blown-out waves a la the 1970s, this dreamy look is not always easily achieved. TikTokers have done research and found the best techniques 

and styling products to help create some seriously volumized looks that are oh-so-fun and reminiscent of groovier times. This look is defined by Velcro curlers or even hot rollers if needed. The key is to roll the hair away from the face, leave the curlers in for a few hours (or overnight) and brush the curls out completely for a totally cool blown-out look.

Overnight DIY Curls:

If rollers aren't ideal or not available, chances are a heatless curling option can be found in another area of the house: the sock drawer!

TikTok has made DIY hair curling a great option for getting bouncy ringlets without rollers or heat styling. The key to mastering this viral hair trend is to get a thick and absorbent tube sock, part wet or damp hair in the middle and wear the sock like a headband over the top of the head and behind the ears. From there, wrap hair around the sock on each side and secure it with scrunchies or hair bands at each end. In the morning, brush out the curls a little (or a lot) before finishing the look with salon-quality hairspray.

Going Faux:

Numerous influencers on TikTok have taken to wearing faux hair or real human strands in the form of wigs. Wigs are a great way to rock a vibrant hair color, try a shorter or longer length or simply ensure a good hair day no matter what. They are also a good way to give natural hair a break from heat, styling and frequent washes. 

Scroll down to check out a wig wrap video from Salon Pro Rx, and register for more educational videos. 

Curtain Bangs:

Bangs are big, but not in the way that brings back awkward middle school memories. TikTok has prioritized curtain bangs, a chic and natural-looking option that marries side and front bang styles. 

Throwback Hair Accessories:

Break out the glitter headbands and butterfly clips because TikTok has latched onto 1990s and

Y2K hair trends. This trend is a fun and creative way to incorporate color and whimsy into any hair look. Go super bold and retro with colored bobby pins and sparkly clips, or create a more modern look by using pastel banana clips, neutral scrunchies, matte clips and other subtle add-ons.

Self-Care Hair Treatments:

 With all the styling trends going viral, chances are a hair mask or oil might be helpful. TikTok users suggest lots of professional-quality treatments that can still be used at home. Professional-level hair oils, serums and boosters have become popular both in the salon or at home to keep hair looking healthy and fresh 24/7.