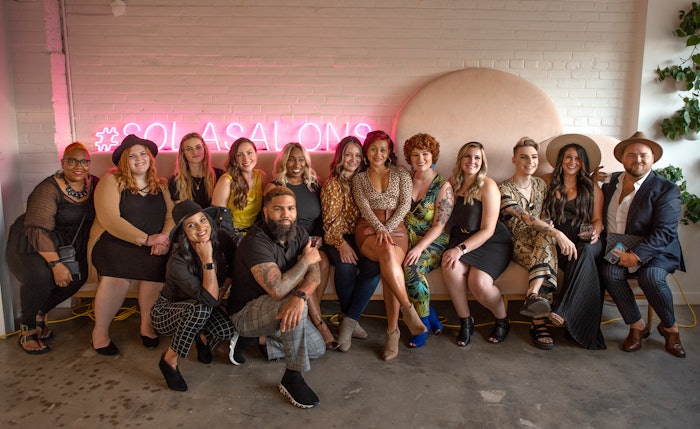 Courtesy of Sola Salons
Sola Salons announced the 15 new faces of Sola during its Sola Experience event, which took place in Denver from September 26-29, 2021.
The group was hand-selected by Sola to represent the brand's 17,000+ community of independent salon owners.
The Faces of Sola represent a group of professionals who have not only excelled in their careers as salon owners, but also as educators, philanthropists, entrepreneurs, parents and more.
The Faces of Sola program was launched in 2015 with a vision to bring together independent beauty professionals from across the country for them to share their aspirational journeys and wisdom with the Sola community and the greater beauty industry.
"Since launching the program in 2015, we have invited 75 independent salon owners to join the Faces of Sola program," says Jennie Wolff, chief marketing officer of Sola Salons. "We are thrilled to introduce our newest Faces of Sola and look forward to sharing their stories, wisdom and experiences with the Sola family, and to inspire all beauty professionals with an entrepreneurial calling."
The new Faces of Sola are:
Check out the recap video: