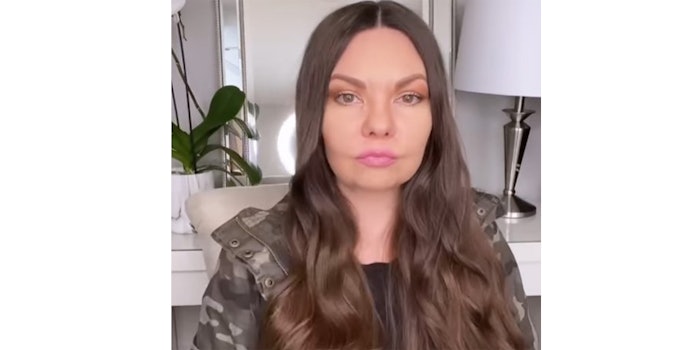 Courtesy of @michelepritchardhair
Pritchard will share details on affiliate marketing and how it can benefit your salon business.
Check out what she has to say on the subject:
A Pro Haircare affiliate is simply affiliating yourself with brands you already know, use and love! Once you pick a brand, you can then get signed up by going over to its website. Once signed up, you will receive a customized link for your clients to shop online. Your clients can now shop direct through your favorite brand's website and you get credit for that sale. Products ship directly from the warehouse of the professional haircare brand straight to your clients' door. Now you can guarantee your clients will get the best and freshest products, and you can make a higher commission on that type of sale because there is no middle man.
The average salon pays their stylist 10 percent on every product they sell. Some pay a little more, some pay nothing! When working direct with professional haircare companies, you could be making up to 40 percent of every product you sell! That's a huge increase.
Our clients are already buying online. The goal isn't to make them stop; the goal is to be their haircare expert whether they buy in salon or online. By creating a virtual buying experience, we can finally help our clients beyond the chair.
My mission has always been to help empower both my clients and fellow hairstylists. I believe we work in one of the most amazing industries! We work hard. We create relationships with humans, and they trust us on so many levels. Buying retail is buying into a relationship! When we as hairstylists help our clients love their hair more through recommending haircare specifically for them, then we deserve compensation for that sale. The truth is, selling retail can change our lives. It can enable us to live a better life through making more money. We deserve that! I believe the power of selling online can enable hairstylists to go from profiting $50-$75 a month to making $500-$750 a month. This is an amazing increase that can truly change lives, and is a solid option that all pros should consider.
To learn more from Pritchard register for our Beauty Go Pro Show, which will be held October 24-27, 2021. See you there!