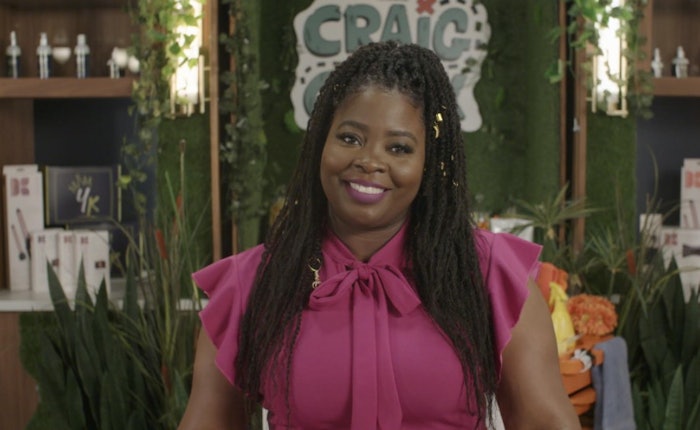 Courtesy of "My HAIRstory!"
"My HAIRstory!", a a three-series celebration of Black hair, is underway!
The series is hosted by celebrity hairstylist, Kim Kimble, on her Instagram account.
Each episode of the series is inspired by character hairstyles featured on Craig of the Creek, and will be released on Kimble's Instagram account starting at 12:00 p.m. PT / 3:00 p.m. ET.
Craig of the Creek follows an animated character named Craig as he leads his best friends J.P. and Kelsey on comical journeys at their neighborhood creek, transforming everyday afternoons into thrilling expeditions through imaginative play. The series has relatable characters and universal storylines, and also features authentic depictions of Black hairstyles.
Throughout the month of October 2021, fans are invited to join the conversation and share their favorite Craig of the Creek hairstyle by tagging Cartoon Network on social media.
"My HAIRstory!" series schedule:
"Wash Day" on National Hair Day, Friday, Oct. 1
"Protective Styling" on Friday, Oct. 15
"Loc Love" on Thursday, Oct. 28
Check out the trailer: