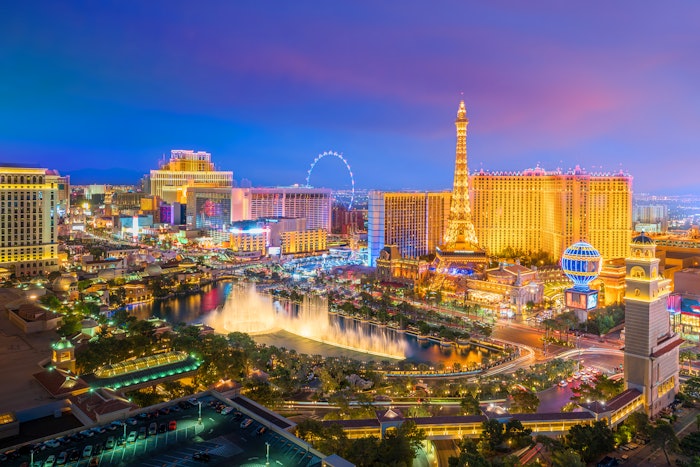 Cosmoprof North America (CPNA) will host its 19th edition July 12-14, 2022 at the Las Vegas Convention Center (LVCC). 
CPNA is the the largest and most awarded B2B beauty trade show in North America.
The LVCC location change is not the only change for the 2022 event—CPNA is also moving from a Sunday-Tuesday format to a Tuesday-Thursday format.
Venue features include the Lobby Spectacular screen (a large digital experience), 600,000 square feet of exhibit space, 328,000 square feet of column-free space, and a stunning 14,000-square-foot outdoor terrace.
"We are thrilled to bring the 19th edition of Cosmoprof North America to what is going to be the place to share visionary ideas, ignite change and promote success," shares Nina Daily, executive director of the Professional Beauty Association. "We're looking forward to hosting the best in beauty in a new space and format, designed for networking and building new strategic business relationships for future collaborations."