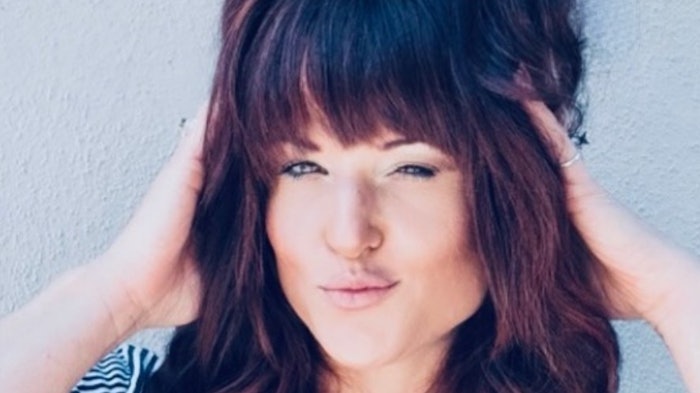 My name is Jessica Klaus. I am the global creative director for City of Angels Hair Extensions, an agency artist and beauty industry-obsessed hairdresser.
I've been around this industry for 20 years and have spent time traveling nationally and internationally, for work with major brands as well as my own ventures as a bridal hairstylist.
I work in an industry filled with optimists—the culture influencers and changemakers who could never have imagined that it was possible for their livelihood, their expression of passion, individuality, beauty, even protest, to simply disappear. No matter where we all are in our careers, we learned this past year just how noble and meaningful "playing with hair" really is. To get right up next to someone, to share space, enthusiasm, advice and ideas, is what we humans [and more to the point], we artists, gurus, stylists, masters and makers, were designed for.
We all have personal motivations that push us through the grueling physical, emotional and creative demands of our days. But COVID-19 was something else entirely: permanent salon closures, the stripping away of community, as well as the loss of key clients and industry relationships cultivated over months or even years. One moment we were rinsing color, the next we were locking the doors.
This past year, when we were forced to put down our shears and walk out the door, we [every single one of us] were challenged to look at ourselves in entirely new ways. Some of us lost track of time. Some of us lost ourselves. But we are a fierce tribe of warriors, and I was not going to let us fade.
There is a harrowing scene in one of my favorite movies—the main character finds himself in unfamiliar territory, faced with a life-or-death moment when he can either walk away or save the day. As he charges forward his companion yells, "But you're an insurance salesman." To this he responds with every ounce of his being, "Not today."
In the midst of an entire industry fighting for survival, "Not today" became my battle cry. Two decades as a beauty expert—cultivating resources, working with industry experts, catering to discerning brides, styling for world-class photo shoots and being an ambassador for star-quality brands—had all led up to this.
As I watched salon owners close the businesses they had dreamt of and worked for their entire lives, I decided to use my anger and disappointment as fuel to turn the tide. "But you're a hairstylist, Jessie…" NOT TODAY.
When weeks of closures stretched into months of hopelessness and news that 60 percent of California's salons would be closing, I began to spend every waking moment researching how to access a portion of the elusive $284 billion available through the Paycheck Protection Program [PPP], Congress-sponsored financial assistance theoretically designed to keep businesses and their workforce employed during the COVID-19 crisis. I lost weight, sleep, even hair trying to find the help we needed, until I discovered the Professional Beauty Federation of California, an organization whose mission read like the silent chorus that played chronically in my head: to establish a unified, credible and influential voice for all sectors of California's beauty and barbering industry.
Never underestimate the power of a stylist on a mission. Working tirelessly to share the message and assist with applications for those in desperate need, our team helped capture more than $240 million of available funds and put it in the pockets of our tribe, starting with my colleagues at Tribez Salon and extending to thousands of industry professionals across the U.S. But we didn't stop there. As megaphones on behalf of our communities, our 1.3 million dollar beauty industry became an army of advocates, sharing what we learned with our clients who were then able to access PPP money set aside for professionals in all business sectors—money none of us would have ever received or even tried to apply for.
Through #saveoursalons and my hashtag #beautyindustryunited we organized, wept together, and then got right back on our feet. We saved ourselves. We are better, stronger and smarter for having been through the fire. 
Last year, those of us who trained for years to receive licensing that required the highest hygiene standards of any non-medical industry were forced to go backward, relegated to the sidewalks to provide high-end services for respectable clients. We responded to this indignity with nothing but pure class. But we can never go back. We will never go back.
I am still and always will be a beautiful professional, but I am now and forever so much more than that—a homeschooler, fighter, advocate, educator and even financial advisor. I have seen what desperation looks like, but where there's a will, there's always a way. And that way is reinvention.
In the months ahead you'll find me championing our industry while continuing to strengthen our unified voice through Clubhouse, real-time conversations about all things beauty, financial literacy, and so much more. I hope you'll join me there.