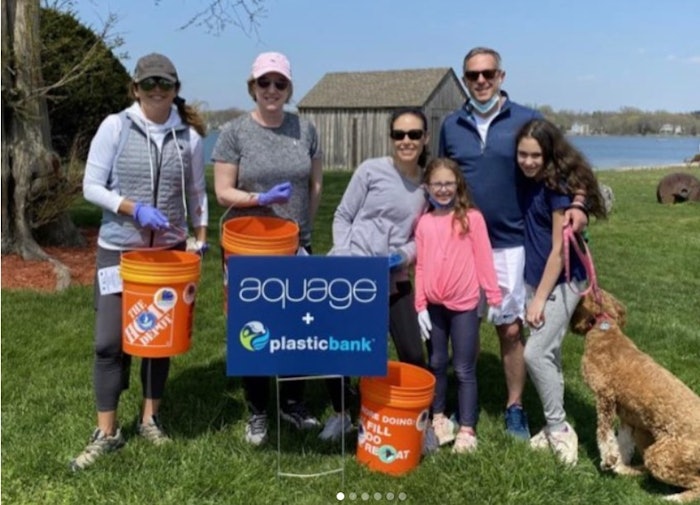 In honor of Earth Day, April 22, 2021, Aquage participated in a beach cleanup alongside SoundWaters. 
SoundWaters is an environmental nonprofit organization.
Aquage has been dedicated to preserving the world's oceans by working to remove more than 50 tons of plastic waste from the waterways.
The Aquage and SoundWaters Beach clean-up was held at Cove Island Beach in Stamford, Connecticut, and resulted in 145 pounds of trash and 392 bottle caps collected. 
"Keeping our oceans and waters clean is a part of our team's way to give back! This year, our Aquage team will help to clean up 50 tons of plastic pollution from our precious oceans," says Mary Burns, CMO, Beauty Quest Group.