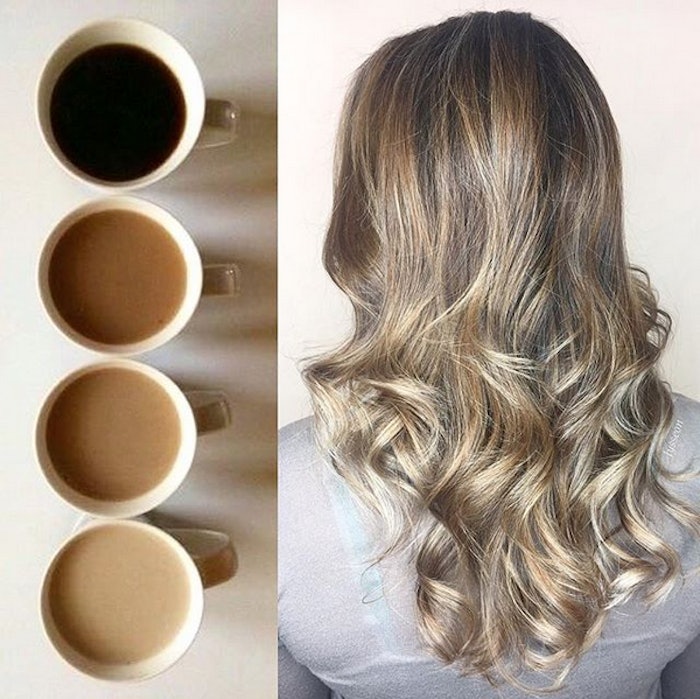 Sometimes it feels like Instagram is nothing but latte art and Starbucks fraps, but this week we've seen a new type of coffee post. Stylists have been posting their gorgeous balayaged brunettes next to cups of java to show the layers and dimension of hair color. We've rounded up some of our favorites using the hashtag #coffeehair and put them here.
@Lysseon took her client from espresso to vanilla latte.
Love this golden coffee color by @mslameylynn.
@balayageattiffanys color melted this to perfection!
I don't know about coffee, @j.louhair, but we like the hair just like this!
And we want more! If you have created a #coffeehair look, post it on instagram and tag us @beautylaunchpad.