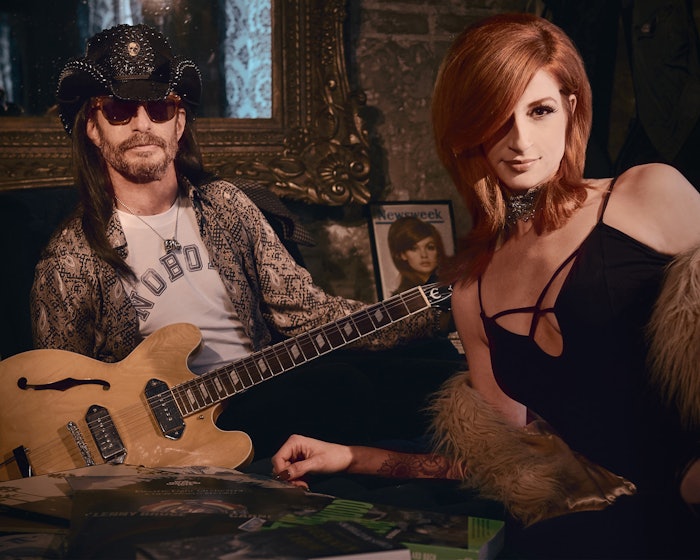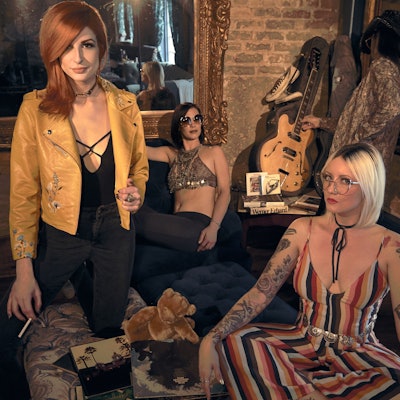 What do hairdressers do in their downtime? The Musified Group do hair, strive to create art and sometimes even make a little music. In this case, the team made an album cover for the band George Spelvin & Nobody's Girlfriend.
The Musified Group is a collective of cross-talented hair stylists, makeup artists, educators, models, wardrobe stylists and photographers from around the country formed by cutting educator and international editorial and celebrity stylist David Kinigson. "We've got talented contributors from Florida to New York, from New Hampshire to Atlanta, North Carolina to Colorado, and as far away as the left coast," says Kinigson.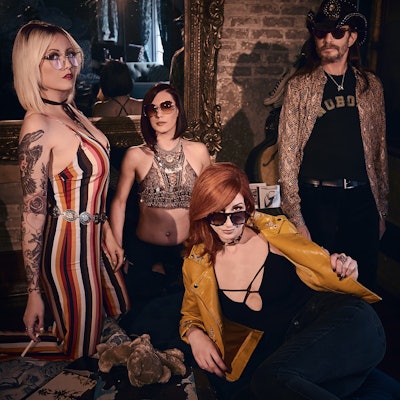 Although Kinigson was the obvious choice to art direct George Spelvin & Nobody's Girlfriend's debut album, "Random Conversations with Strangers," since he wrote all the songs for the album, that wasn't the reason he accepted the assignment. "An album cover personifies the musical message," says Kinigson. "In that way, working on a cover is more than doing hair. It's about conveying a message and an image that is representative of the band and their music."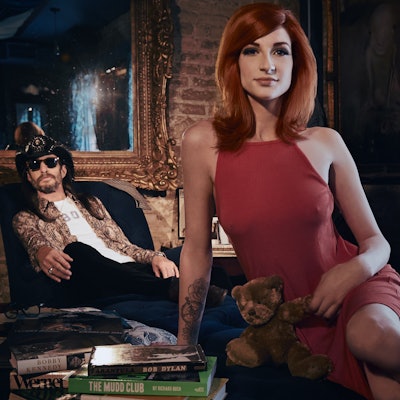 Shot on location at the trending Voltaire nightclub, the photos pays homage to a seminal album in the history of folk and rock, Bob Dylan's "Brining It All Back Home," and draws inspiration from Jean Shrimpton's feature on the cover of Newsweek. "I wanted the team to create a recognizable image that meant something to the band," explains Kinigson, and we think The Musified Group has done just that.
Photography: John Ciambrone
Hair Styling: Brittany Duarte & Erin Ashli Stutes
Makeup: Nikki Copeland
Haircuts: David Kinigson
Creative Direction: David Kinigson
Wardrobe: Nico's Vintage Consignment Closet and #944 Sweet Clothing
Cowboy Hat: Bonehead Wear
Location: Voltaire WPB
Models: George Spelvin & Nobody's Girlfriend courtesy of Beatless Records (ASCAP)