Redken artist Matthew Tyldesley dreams of summer sprees in his fresh photo shoot.
For Redken artist Matthew Tyldesley, summer means boho hairstyles and bold colors, which he brings to the forefront in his newest compilation, California Dreaming. "Texture was a defining element in this collection, so each model's hair was curled with various styling irons for different sizes and outcomes," shares Tyldesley. "Bright, playful colors also ring 'summer' to me, so I used Redken City Beats for the bold hues." Collaborating closely with photographer and wardrobe stylist Genna Yussman Greene, the team worked to ensure that each image is evocative of the hippie-at-heart woman who wants to spend her summer attending music festivals and vacationing in beach-laden SoCal. California, hair we come!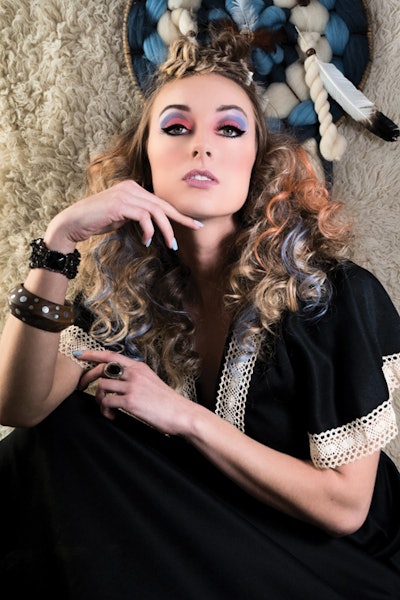 Orange Appeal: Matthew Tyldesley incorporated indigo and orange hairpieces for a contemporary boho feel, then set the model's hair with a 2-in-1 Marcel Curling Iron & Wand 1", pinning to curl. Afterward, he combed out the set and fishtail-braided the top of the hair, finishing the style by pinning the plait into an edgy updo.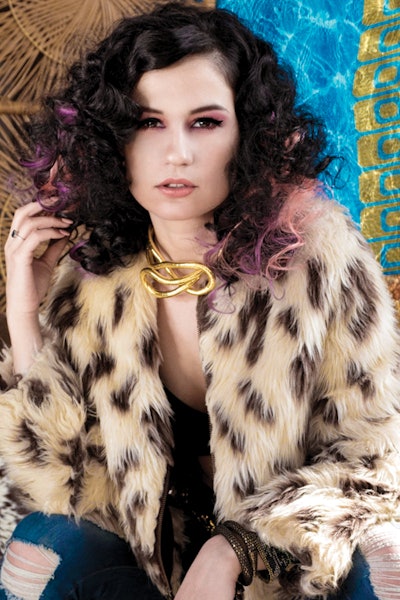 Coral Reef: "First, custom coral and purple hairpieces were added to [model] Katia's hair," says Tyldesley. "Once the pieces were in place, I set her hair with a half-inch Hot Tools HT1108 Professional Marcel Iron for tight curls, then pinned to cool. Later, I brushed out the hair and teased for maximum texture, then applied Redken Triple Take 32 Extreme High-Hold Hairspray and Shine Flash 02 Glistening Mist to finish."
[Image: Matthew Tyldesley; photo/styling: Genna Yussman Greene; Makeup: Caleb Yeske]