The John Paul Mitchell Systems artistic team turns up the flavor for spring color.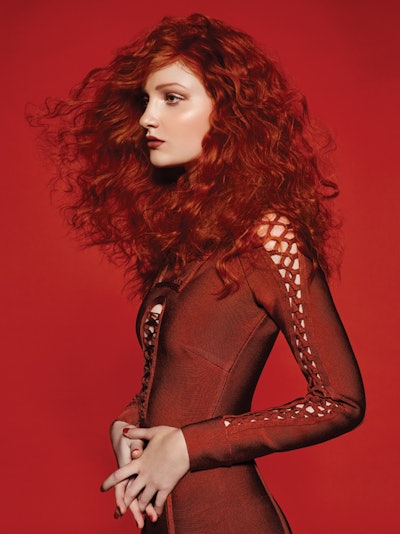 Paprika: Energetic and romantic shades of red complement each other and enliven this style with shimmers of copper.
The Heat is On: In the latest color collaboration from the John Paul Mitchell Systems (JPMS) artistic team members, they looked to varying spice types (cinnamon, paprika and turmeric) as inspiration when forecasting this season's shade trends in the Spice collection. "Each model's hair incorporates warm, bold tones that can be found in nature," explains JPMS creative director Lucie Doughty. "A rich palette full of color with a variety of depth creates dimension; these colors feel full and natural. It's all about layering shades for a multitone effect using The Demi from Paul Mitchell Professional Hair Color. What's best about these hues is that they are not only strong, but wearable for salon clients." Time for a trip to the spice market!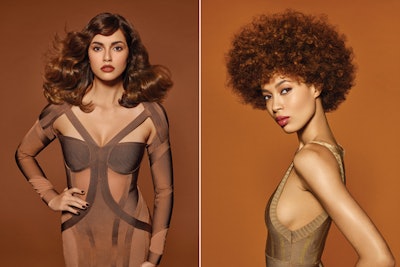 Cinnamon (left): A shiny, rich shade of brown is illuminated by incorporating subtle highlights around the face.
Turmeric (right): Warm, golden highlights blend with darker undertones for an authentic-looking sun-kissed effect.
[Images: Creative director: Lucie Doughty; Photographer: Darren Tieste; Hair: John Paul Mitchell Systems Artistic Team; Makeup: Christian McCulloch; Wardrobe: Jimi Urquiaga]