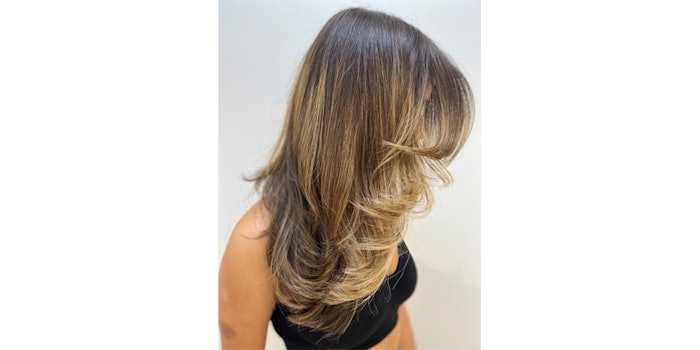 Compliments of @jorgedoeshair via Instagram
In celebration of National Hispanic Heritage Month, Sam Villa, cofounder and chief creative officer of Sam Villa and global artistic ambassador for Redken, has announced quarterly education taught in Spanish. Here, Villa and his team provide tips on working with Latin hair.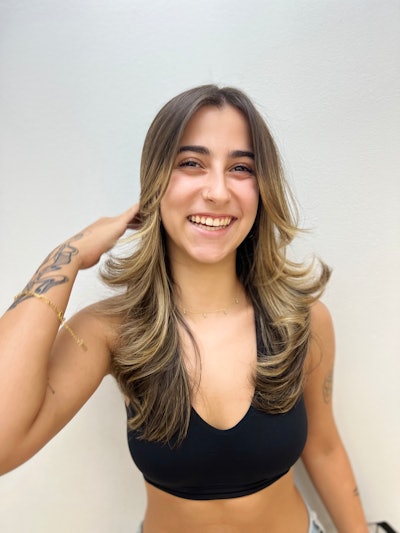 5 Tips for Working with Latin Hair
Latin hair is multitextured; there are different patterns of growth all living together on one head so there has to be a strategy for cutting and styling.
It is typically heavy, so the shape must have medium to long layers to create bounce and movement. From mids to ends is where to texturize, so it can have that lovely movement. 
Define and/or personalize haircuts when fully dried and styled. Cutting outward or deep point-cutting is best for releasing weight exactly where needed to create movement.
Styling: There are three finishes to look for: When wet hair is being blow-dried, the water makes it look very shiny. When it starts to dry it becomes opaque or a bit dull, yet when it is fully dry it has a low sheen and gets smoother and shiner as the cuticle is closed. 
For those areas that need more volume, blow-dry hair upside down. For medium control at the base, use Redken Guts 10 volume spray foam and blow dry until 50 percent dry at the base. Pause, then add Redken Wax Blast 10 and continue to blow dry upside with a diffuser to enhance movement, volume and shine. Rotating the diffuser close to the base in each section until it is fully dry also helps to maximize volume and movement.
"Hispanic hair can be found in an array of hair types and textures–straight, wavy and curly–and we embrace and celebrate all fabrics of hair," says Villa.