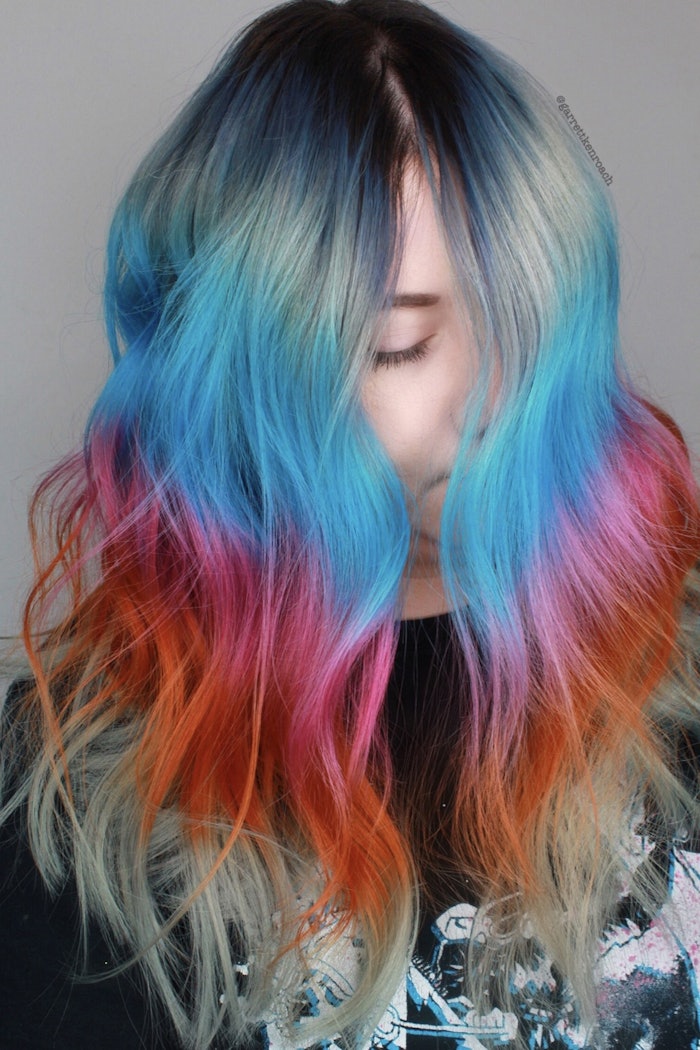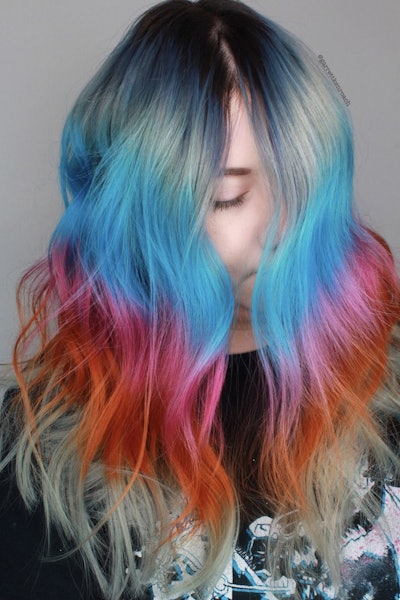 Instagram icons Garrett Ken Roach and Kat Collett spent their Monday afternoon with Launchpad, showing us how to create amazing looks for festival season.
Whether your clients are hitting up Coachella, Lollapalooza, or Firefly Fest, Keracolor is a perfect way to get them ready. As Garrett and Kat say, their color clenditioners provide amazing tones that will last about 15 washes. 
The first hour was spent applying the Keracolor to pre-lightened hair. Kat went for a mermaid look, while Garrett put vivid colors in a chunky formation.
The second Facebook live shows two ways to style clients' hair. These looks are perfect for festival season!