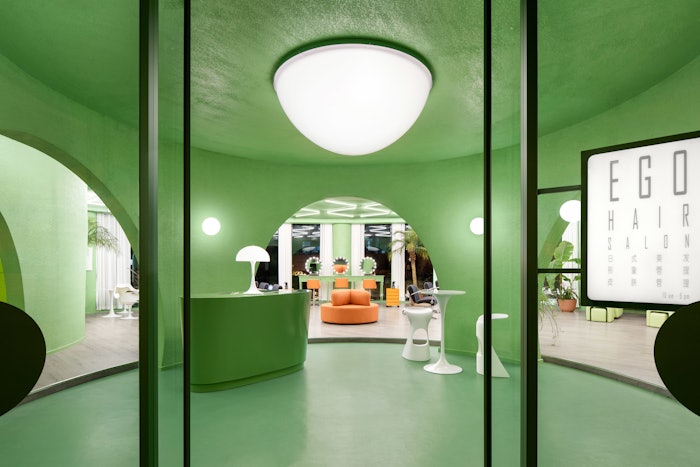 Beijing-based IS Architecture and Design has created a hair salon and cosmetic spa in Beijing, named Ego Hair Salon.
The salon has avocado-green interiors informed by space-age design. 
IS Architecture and Design redesigned the interior of the building, a former gym, by adding curved walls and large arches to its circular plan.
"We were looking to create a space that was relaxing and cozy, but at the same time, somehow surprising," says IS architecture and design founder Fabrizio Gurrado in an interview with Dezeen.
The private treatment rooms flaunt an ochre color palette to differentiate them from the general salon space.
"Sprout greens and tangerine orange worked the best for this purpose, while for the VIP room, we chose a more relaxing twine ochre color," Gurrado explains.
*Content taken from Dezeen.