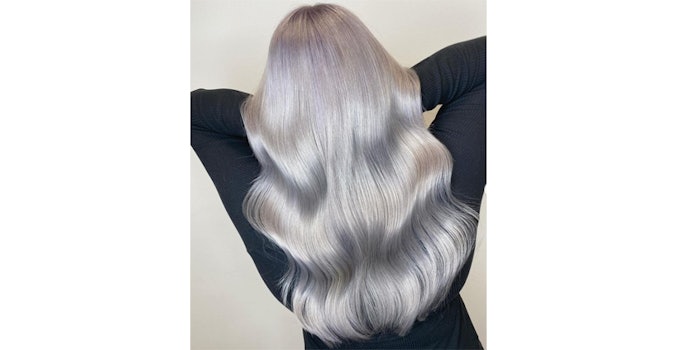 Blondes are a timeless classic, and thankfully, there are many unique variations of blonde looks. In 2021, the below stylists predict that Nordic-inspired white blondes and pearlescent hues are the trends to watch.  
This white blonde, which receives different names including alpine blonde or ice blonde, is trending this year, along with whimsical takes on this striking look. 
"The lighter, more intense tones remind us of the marble shades of ice [...] This blonde is compact, and can be combined with pastel tones, creating an ombré with the roots or with babylights in darker tones, which makes maintenance easier," says Sita Zoroa, owner of her eponymous salon in Barcelona, Spain.
Another way to comfortably incorporate these cool tones is by following one of the current trends in color: the combination of different tones, light and dark. "An icy balayage is created by perfectly combining opposite tones, even cold and warm. It's perfect for those who don't want 'too blonde' hair, but want its luminosity. It's incorporating platinum nuances into a sandy mane," says Christian Ríos of Christian Ríos Hair Couture in Barcelona, Spain.
The pearlescent highlights impart a jewel-like effect on hair, with a spectacular reflection of light.