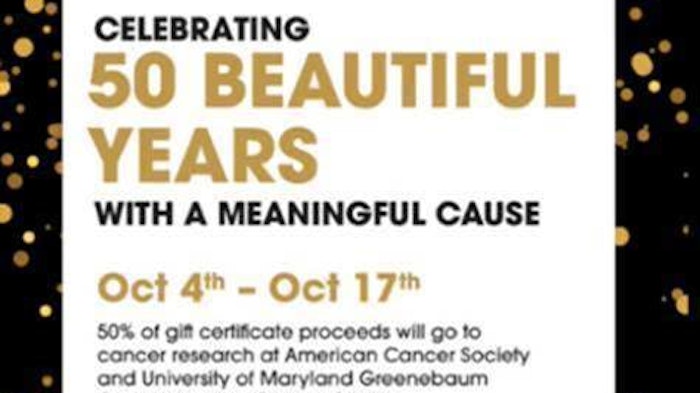 Courtesy of About Faces Day Spa and Salon
About Faces Day Spa and Salon, a partner of Oribe Hair Care, is celebrating their 50th anniversary by giving back to their community during Breast Cancer Awareness month.
The About Faces Day Spa and Salon will be donating 50% of their gift card sales to the American Cancer Society and the University of Maryland Greenebaum Comprehensive Cancer Center until October 17, 2020. Previously, the participated in fundraising, sold branded merchandise and applied pink hair extensions to give back to those affected by cancer.
"Nobody plans on getting cancer, but anyone can face it any point in time. With the world upside down due to COVID-19, there are deficits in fundraising, and this is why we want to do everything we can to make an impact this year," said About Faces Day Spa and Salon CEO, Eric Brennan, who was diagnosed with stage 4 cancer last year.