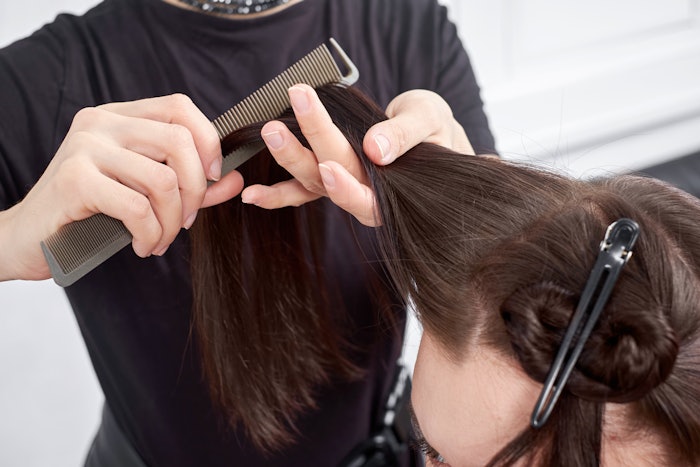 Andrew Carruthers, the Education Director for Sam Villa, talks ergonomics and stylist tips on Sam Villa's Youtube channel.
"Old habits can be hard to break, but it's so worth it to know the proper body position, as well as the best tools to use to decrease pain for a happier and longer career," said Carruthers.
Video Highlights Include:
Equal Pressure on Feet - What happens at the feet translates all the way to the top of your head, it affects all body parts. If weight shifts forward, the lower back is compromised, and many things can tip the scale. Remember, your feet move as you do hair, but they must move consistently and balanced for predictable results and a healthy career.
Shears - Sam Villa Shears' forward set thumb position is a game changer, allowing elbows to shift downward and keeps hands in a more natural position, eliminating neck and shoulder pain for comfort and longevity behind the chair.
Carpal Tunnel – Repetitive stress injuries like carpal tunnel syndrome are common among hairdressers, but before turning to surgery, have a doctor/physical therapist check your neck. Many stylists hang their heads down and forward all day causing more pressure on the nerves in the neck that travel down the arm to the elbow and wrist.
Upcoming Sam Villa Videos:
Mannequin Monday with Sammy every Monday at 11:00AM EDT
Transformation Tuesday with Sammy every Tuesday at 11:00AM EDT
Wellness Wednesdays every Wednesday at 7:00PM EDT on Facebook and simulcasted on YouTube.