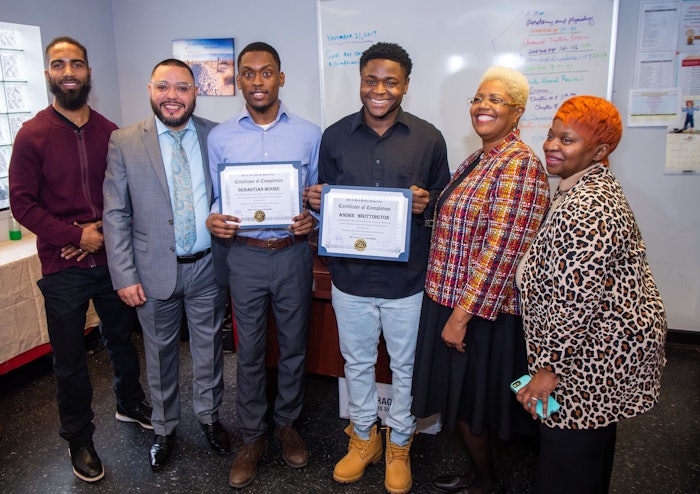 Wahl Clipper Corporation's Professional division, Chicago social service organization UCAN and local business Larry's Barber College are pleased to announce the awarding of scholarships to four new students as part of the Wahl Professional Fade it Forward scholarship program, to help them achieve their goal of becoming a professional barber. The program is all about giving back to the next generation of barbers.
This will be the second group of Fade it Forward students to go through the program: Amari Brown, Brandon Williams, Dakota Newton-Powell, and Colby Taylor. Each student will be supported throughout the program by UCAN as well as be assigned a mentor, a professional barber in the Chicago area, who will help guide them and give them their first experience working in the industry.
 "The Fade It Forward program is as much about supporting our at-risk youth as it is about helping them become professional barbers," says Garland Fox, barber and Wahl Education and Artistic Team (W.E.A.T.) member. "We're fortunate to partner with UCAN, which provides the ongoing support the students need as they progress through their barber education."
The awards ceremony will take place on Tuesday, September 22, at 10 a.m. at UCAN, 3605 W. Fillmore St., Chicago, IL 60624.