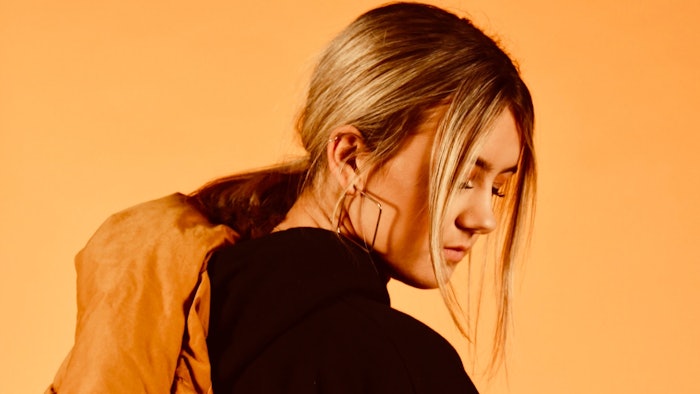 Jack Winbow via Pexels
The year-end salon rush is nearly upon us, and any stylist will tell you that the long hours and hundreds of clients fly by with a dizzying blur. This year, be prepared to slay whatever comes your way.
Beauty Launchpad caught up with Carole Protat, Keya Neal, Sonya Dove and Patricia Nikole at the 2021 Beauty Envision Awards to learn their must-have product recommendations and predictions for the season's hair trends.
 "I think the true trend today is making sure the hair looks the best that it can be," Protat, Wella Company's senior director of brand education, artists and events, said. "We know that during the pandemic a lot of people played at home with their hair color. Now, the industry's biggest need is to understand express color correction and making sure the hair is left in a healthy condition. Time is very short right now and fast services with massive impacts on a client's appearance will always be in demand."
She added, "The other thing to consider is that people are ready to make a change. They have been in a sort of cocoon and now that we can finally go back out into the world, there is this idea of being reborn in a way that makes them stand out." 
When it comes to helping clients achieve a much-needed rebirth through hair color, Neal, industry activist and the founder of Texture vs. Race and the Kolour Kulture, wasted no time in endorsing Wella's color products.  "I'm a color girl," she enthused. "I'm looking for color, pigment and lift. And if those products are also scientifically sound and perform well ... chef's kiss. When it comes to blonding, Wella's Blondor range is amazing." 
Patricia Nikole, Wella Professionals brand ambassador, echoed Neal by saying, "The must-have product is BlondorPlex. That lightener is going to help colorists achieve the most amazing results. It's a blonding powder that can be used on the scalp and for all your blonding needs. It also has a bonder inside so you don't have to use additional products, you can use it with a lower volume developer and still achieve amazing lift with it."
While hair color appointments are to be expected during the months leading up to the holidays, clients looking to attend festive gatherings will also flock to salons for that perfect special event hairstyle.
"In the world of styling, I am an absolute addict to Wella Eimi dry me, which is a dry texturizing spray. It's perfect for second-day hair when it's looking a little limp. I use Sebastian as well, there is nothing like Shaper Hairspray. To add some shine to hair I use the Color Motion Plus shampoo, conditioner and mask. It is a great regimen for color-treated hair," Sony Dove, Wella Professionals global creative artists, recommended.
Neal also encouraged other hair pros to take advantage of the education that Wella offers. "Wella's product lines and portfolios are so expansive. Depending on who the client is that is sitting in the chair, there is a product for them and the look they want to achieve."
With the start of a new year approaching, some salon owners may want to switch up hair care and color lines that are used and retailed in their space. Protat shared advice for selecting a company that is the right fit.
"It comes down to selecting a brand that you want to associate your salon business with. As a salon owner, you must find out what works for you," she urged.
"What is the company going to do for you? Is it a true partnership or is it just a product retailer? At the end of the day, owning a small business is not easy and you make sure that you have the right partners that are going to help you through building that business through products, education and training and maintaining your staff. I think it is all of these other aspects that are around just the product itself that a business owner needs to consider." 
Protat continued, "At Wella, we have our Global Elite Program, which is a loyalty point system—the more you buy the more points you get. The points a salon earns gives it access to many benefits and programs and we work to tailor them to each salon's specific needs. We have a variety of education, including virtual offerings and educators that can go directly to a salon. Our field team of sales and education are available to do a joint business plan with salons. The team will sit down with the salon owner two or three times a year to learn their needs and what they are trying to achieve. It's not a one-size-fits-all strategy because that's not reality. It's all about customizing solutions to make a salon a successful place."