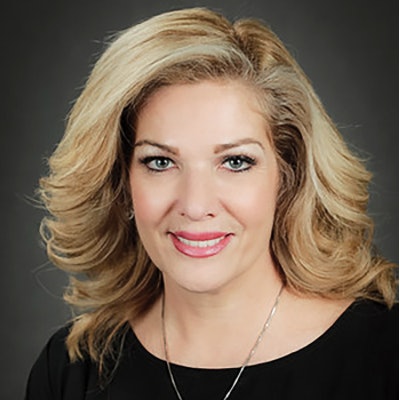 Susanna DiSotto, vice president of SoDiCo Beauty, died after battling cancer on July 5, 2020, at the age of 56. Susanna is survived by her husband, Michael and their son, Ben.
"Susanna was passionate about what she did," says Michael. "She was very much an 'all for one and one for all' kind of person. She helped everyone, made the time for everyone. She treated everyone the same, from the smallest to the most successful person." 
Susanna was an innovative business visionary who brought a whole new level of expertise to depilatory waxing. She developed a custom program for every skin and hair type, revolutionizing the industry. A licensed professional and marketing expert, Susanna had the proven ability to attract and retain customers by understanding and anticipating their needs. Further, she was an expert in cosmetic ingredients, aesthetic equipment and the manufacturing process. 
Susanna made an impact on many people's lives through the 17 years she spent as the director of marketing and business development at Conair Corporation/Satin Smooth. "When Susanna was the vice president of our professional skincare division, I had the opportunity to work closely with her, and I will remember the many discussions we had—some business-related and others related to life, family and the world around us," says Steven Rosenfeld, CEO of the F.C. Sturtevant Company. "Susanna made a positive impact in every one of her endeavors, and she left a footprint in our industry which will remain forever."
Following her untimely departure from Conair, Susanna launched her own venture with Italian wax company SoDiCo. The Naturaverde Pro brand brings quality and natural ingredients together for a superior waxing experience. 
As Susanna left a mark on the waxing industry, her legacy and passion will live on through Naturaverde. Says Michael, "We hope to donate a percentage of the proceeds from the sale of the waxing products to cancer research."