A makeover is more than a crop or a touch-up. It's not a one-day editorial photoshoot.
Eufora's Makeover Madness is about allowing salon guests to see themselves in a whole new way by bringing their inner strength, beauty and creativity forward for the world to see. 
2020 brought us so many #powerfultransformations our judges had a tough time picking winners.
But the votes are in and we are pleased to honor the 2020 Makeover Madness winners!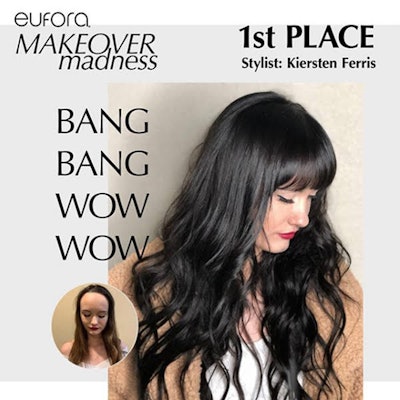 First Place Winner: "Bang Bang Wow Wow"
Stylist: Kiersten Ferris Salon TREND @beautybykf.trend⁠

Products Used: Sculpture, Illuminate, Leave-in Repair Treatment, Retain, Full Effect.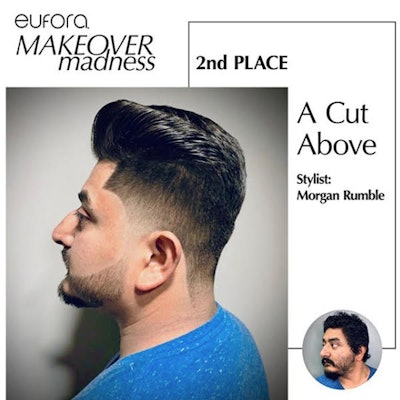 Second Place Winner: "A Cut Above"
Stylist: Morgan Rumble Eque the Hybrid Salon @rumble.eq⁠
⁠
Products Used: Details, Straightening Balm, Classic Shave, Post Shave, Beautifying Serum⁠.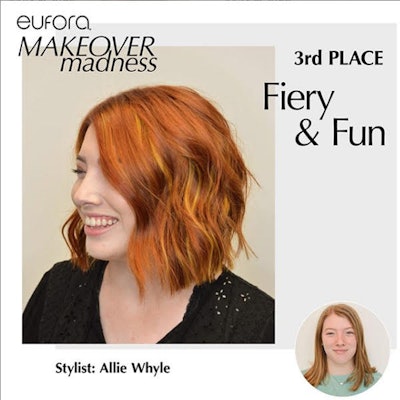 Third Place Winner: "Fiery & Fun"⁠
Stylist: Allie Whyle Fringe Salon & Color Bar @allieatfringe⁠
⁠
Products Used: ElixirOne, Beautifying Serum, Sculpture, Illuminate, Boost, Formation, Full Effect, Gloss.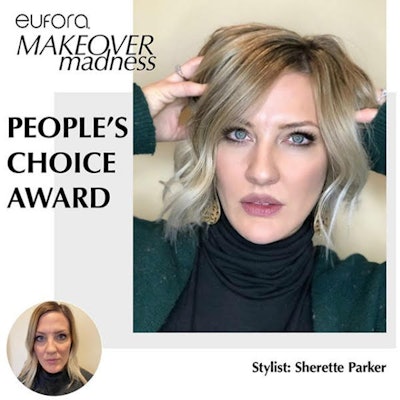 People Choice Award Winner 
Stylist: Sherette Parker Salon TREND @salontrendnewyork⁠
⁠
Products Used: ⁠Color Revive - Blonde, ElixirOne, Sculpture, Illuminate, Retain, Details, Elevate⁠.
[Images: Courtesy of stylists]