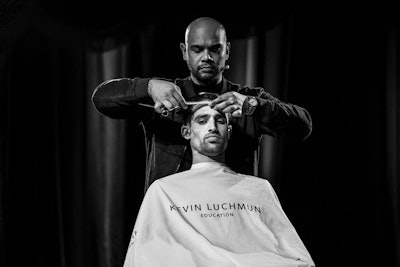 What started out as a way to score free drinks has blossomed into a career that encompasses education, photography, world travel and, of course, barbering. We sat down with England's own Kevin Luchmun to discuss how he has evolved as an artist and why he still loves cutting hair.
Tell our readers about your hair background.
Well, I've been hairdressing and barbering for around 17 years now. But it happened organically—I didn't always want to be a barber or get into hairdressing. But just like a lot of people, when I started cutting hair I fell in love, and a hobby turned into a passion.
I always had a shaved head; therefore I always had a pair of clippers with me to cut my own hair. When I was 17 at college, a friend who knew I cut my own hair asked me to cut his. From then on, all my other mates wanted me to cut their hair too. At the time, it was an easy way to make money on the side or just get free drinks from the guys whose hair I cut. [laughs] After a while, a friend who worked at a barbershop suggested I try it out, so I did.
I started off at the barbershop and gained experience for around five years. After that, I decided I wanted to try ladies' hairdressing, and that's when I started with TONI&GUY.
I read that you're self-taught in photography. When did you begin and why?
I've always enjoyed taking photos and loved my gadgets. It really started properly when I began getting involved with editorial campaigns for TONI&GUY and label.m. I used to get frustrated working with photographers who would capture beautiful images, but didn't really focus on the hair I'd created. So I decided to take the photos myself!
RELATED: ​Gibs Grooming Director of Education Danny Amorim on His Rise to Success
Now, I shoot all my own work, from editorial images to shots for photographic hair competitions like the British Hairdressing Awards. I also shoot for other stylists and barbers, as I know what to capture within their work. I'm proud to say that I've helped many people through to the British Hairdressing Awards, and I also shot for a client in Australia for the Hair Expo and Australian Hair Fashion Awards, and both collections won. Just like hair, I love the creative freedom photography gives. I not only love how an image can tell a million stories, but also that when I take the image I remember exactly how and when I took it.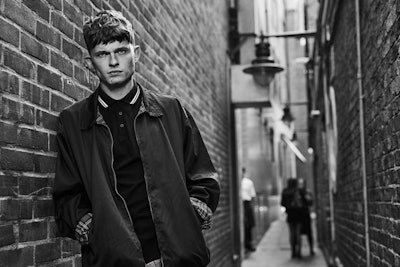 And, you're also an educator! How did you get involved in education?
I really got involved with education when I was at TONI&GUY. I started doing in-salon training and, when I decided to move into central London, I was shadowing at the flagship academy. Eventually they gave me my art director's presentation and I then headed up the men's course and started traveling around the world to teach in different TONI&GUY academies. I love to inspire and help people who want to learn.
Education and traveling are what I mainly do. I'm on the road about two to three times a month going to different countries to present seminars and shows to both barbers and hairdressers. I've also begun emceeing at events in L.A., New York, Italy and the U.K. I love emceeing because it's a great way to shine the spotlight on other up-and-coming artists, and I'm still onstage if they need a helping hand. But educating and cutting hair are my passions, and I love to share them with everyone.
RELATED: Barbers Are Giving Back to their Communities
You've won many awards. Is there one that has special significance to you?
The one that has special significance to me was when I won the British Hairdressing Awards for Men's Hairdresser in 2013. This was the first time I'd entered the competition and I did it entirely on my own, so it came to show that hard work and dedication will help you achieve what you want. I enter competitions not to win, but to better myself and push myself forward. I just want my work to become better and better each year, and to challenge myself in what I do. I always say I'm only in competition with one person, and that's the person I look at in the mirror every morning.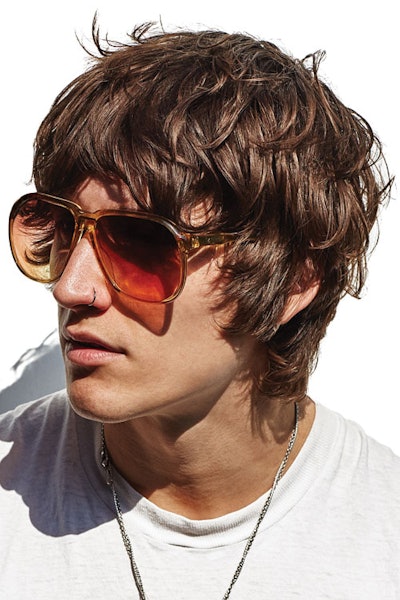 What trends do you see in barbering in the next six to 12 months?
In the U.K. we're starting to see hair get progressively longer and softer. The fades are still there but men are starting to have slightly longer length, which is a bit more playful and wearable throughout the day. Product plays a massive part; men are using products that create a more natural look, like a matte paste or sea salt spray.
What do you think are some of the biggest challenges facing the barbering community right now?
People worry too much about how many social media followers they have, rather than the quality of work they're producing. I know very successful barbers and stylists who don't have social media and don't care about it. You need to concentrate on yourself, your skill set and making your clients happy. Yes, social media helps to put your name out in the industry, but there are many other ways to build your brand.
What is your best advice?
Do you, and do you well. We're all different and we're in a creative industry where there is no right or wrong. So, do you and be proud at doing you.
Why do you do what you do?
I love to help others, to inspire the industry, and to keep the industry going and alive. It's the best industry in the world and I have met many friends through it, some who are like family to me now. I'm just enjoying the journey and taking each day as it comes.
[Images: Courtesy of Kevin Luchmun]