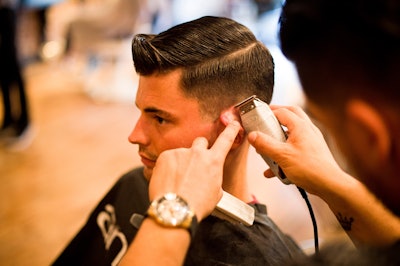 In 2015, Andis established a charitable giving arm called Andis Foundation with the aim of building strong families, thriving kids and a vibrant community. This year, the Andis Foundation has announced eight grants to youth and family focused charities.
"The Andis Foundation is excited to continue to develop partnerships with organizations that exhibit Andis Company's guiding values of excellence, integrity and respect while building strong communities on the foundation of families," says Laura Andis Bishop, co-president of Andis Company. "Since we began awarding Foundation grants in 2016, we've been able to provide over $500,000 in aid to some fantastic organizations that are really impacting their communities."
RELATED: The Many Ways That the Beauty Industry Are Giving to Charitable Organizations
This year's Andis Foundation recipients include:
EPEC – The Grooming Project, a Kansas City, Missouri, organization that helps unemployed single mothers find self-sufficiency by learning the craft of dog grooming.
John XXIII Educational Center, a Racine, Wisconsin-based after-school program that prepares students to graduate from high school with the skills needed for success in the workforce and in higher education.
The Racine Art Museum's RAM on the Road Program, which delivers art education to school-aged children in the Racine area via a mobile art studio.
The George Bray Neighborhood YMCA strives to provide Racine-area youth with programs that build a healthy mind and body.
RELATED: Brands Go Pink to Support Breast Cancer Awareness Month
Racine ZOO Conservation Nation Program, a family-focused education program that raises awareness for wildlife conservation.
Wisconsin FFA Foundation, whose Supervised Agricultural Experiences programs help students develop critical skills in the care and business management of beef livestock, as well as foster ingenuity and engagement in the agriculture industry.
Hospitality Center of Racine, a new program inspired by Andis Company associates provides people in need with monthly haircutting services at no charge. In addition to funding, local Andis Company associates and hair pros volunteer their talent.
WI Humane Society of Racine County will receive funding as well as bathing and grooming work from Andis Company associates and volunteer dog groomers.
[Image: Getty Images]