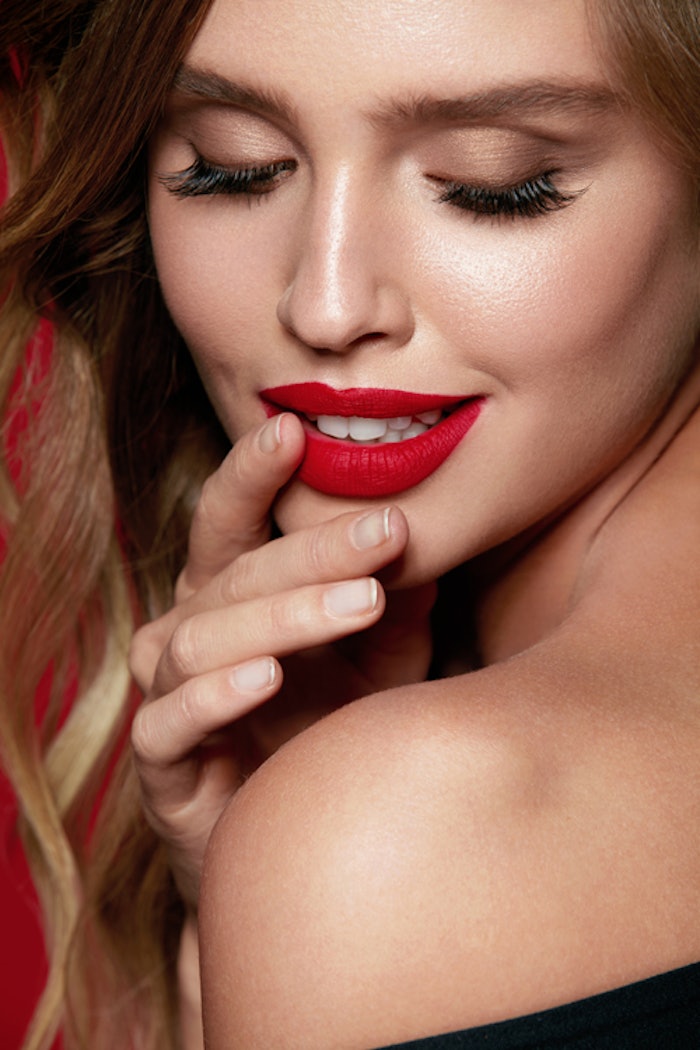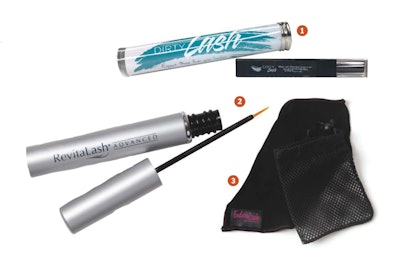 1)  Prana Spa Ceuticals Dirty: Lash Help clients keep their lashes full and conditioned while minimizing cleanup time during appointments. The wand applicator provides clients with a convenient way to cleanse and moisturize lash extensions, while active ingredients blue agave juice and cotton extract eliminate protein buildup and extend the time between lash fills without weakening lash glue.
2) RevitaLash Advanced Eyelash Conditioner: Bring natural lashes back to life with a blend of scientific and natural technologies. This eyelash conditioner helps moisturize and strengthen dull, dry lashes, promising long-lasting shine with daily use.
RELATED: How to Bump Up Your Lash Prices Successfully
3) EndureLash Organic Eye Makeup Removal Cloth Encourage clients to keep their eye area clean with this hypoallergenic cloth that removes eye makeup without catching or pulling on eyelash extensions. The reusable cloths can be used again and again when washed with the included mesh laundry bag.
Essentially Yours
Stay on top of services with the latest and greatest must-have tools for your arsenal.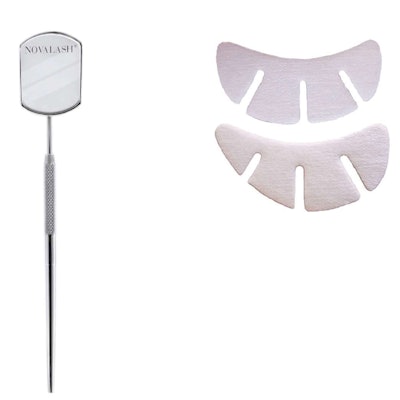 NovaLash The Reflector: This hand-held mirror is ergonomically designed with a gripped handle so you can have a full view of every lash, gel patch or under- eye pad. What's more? The Reflector allows you to take great photos of your work to share on social media!
RELATED: How to Educate Your Eyelash Clients About Preventative Care
PremierLash Hydro Gel Eye Patches: The ultrathin and lightly tinted pads feature flex-form technology for seamless application and better isolation. Available in standard and crescent shapes, they're designed to accommodate all eye shapes. Plus, the hydrating pads leave zero residue, making them ideal for clients with sensitive skin.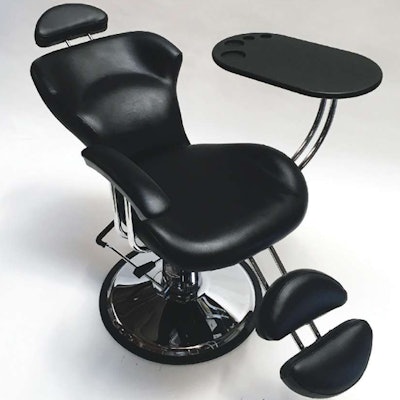 Belava Eyelash Extension Chair: Limited space? No problem! This compact chair allows for client comfort with a curved backrest and seat cushion, adjustable headrest and leg support. Artists will love the ability to get close to the client while keeping legs tucked under the chair, the rotating and multiposition accessory table, and easily adjustable hydraulic pump for raising and lowering the seat.
–by Dina Ciccarelli
[Images: Corey Sorensen: courtesy of manufacturers]