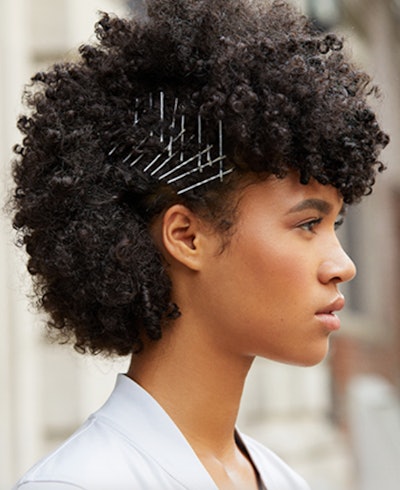 JD Beauty Group announced today the acquisition of Ouidad, the haircare and styling brand designed for curly hair, which means it will join the JD Beauty group of industry-leading hair brands WetBrush and Bio Ionic. This acquisition further diversifies JD Beauty's product offerings, now adding haircare and styling to its existing hairbrush and electrical appliances portfolio. 
The first Ouidad salon dedicated to curls opened in 1984 and offered clients the freedom to embrace the endless options and enviable texture curly hair offers. Today flagship salons and certified salons are located across the country, and its extensive product line ensures that curly hair stays hydrated, healthy and happy. 
"We are always striving to cement our position as an innovation leader in the professional beauty industry, and this new chapter with Ouidad speaks to that commitment," says CEO of JD Beauty Jeffrey Davidson. "We are excited to continue to deliver exceptional results and growth for our customers. Ouidad is an exciting brand, with a passionate following similar to our current lines WetBrush and Bio Ionic. We will be honored to further its legacy here at JD Beauty." 
JD Beauty is a portfolio company of Topspin Partners, a New York-based private equity fund. This acquisition was completed in partnership with Topspin Partners—the majority owner of JD Beauty—Deerpath Capital Management and Star Mountain Capital, which provided financing for the transaction. 
"JD Beauty has proven to be an excellent partner, and after the success of the Bio Ionic acquisition, we were excited to partner with the team at JD Beauty again," says Leigh Randall, Managing Partner of Topspin Partners. "This deal is an excellent strategic move for both Ouidad and JD Beauty, and we look forward to seeing the resulting growth."