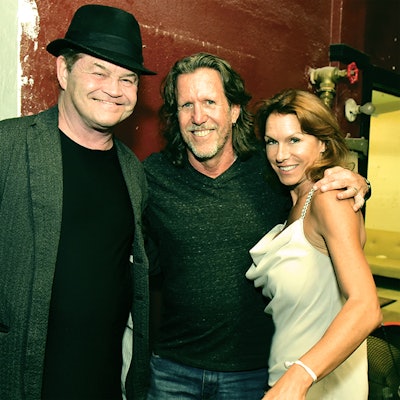 Making the world a more beautiful place is a focus for any beauty business—but Earthly Body founder and CEO Kevin Wachs is thinking far beyond the surface. After organizing small-scale cut-a-thons in his company's early days, Wachs—a drummer with a slew of musician friends—eventually tapped his contacts to score an even bigger impact, leading to the establishment of the Get Together Foundation in 2004. The organization, completely volunteer-run with 100 percent of proceeds going to charity, drums up contributions through star studded concerts, raking in more than a half-million dollars since its inception. And Wach's only regret is that he can't do more. "We're trying to make a dent in problems—if we've moved the bar, we've achieved something," he says.
RELATED: Manufacturers Share Inside Intel on Landing a Brand Ambassador Job
A percentage of Earthly Body profits helps fund the events, which have benefited dozens of charities, from City of Hope and The Beauty Bus Foundation to MusiCares and Pure Water for the World. Lately, Wachs has been focusing on a problem in his own backyard: homelessness. After recently being inspired by an overnight stay in a shelter, he's raising funds to add a music- oriented, uplifting touch to shelters' standard care packages: MP3 players. "Right after the basic needs of warmth, food and love is music," Wachs explains. "People I've talked to at the shelter told me music is essential and motivational, so we hope this contribution can lend some comfort."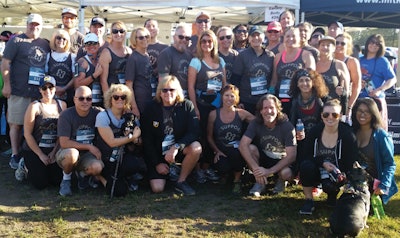 RELATED: Celebrate Earth Month with These Environmentally-Friendly Products
Meanwhile, the beat goes on for Wachs and his group of musician friends, who lend their immense talents for charity—think Mary Wilson from The Supremes, members of The Beach Boys, and Micky Dolenz from The Monkees—in a band of revolving members called The Tribe. Twice yearly shows at venues around Southern California coexist with additional charity work whenever a need arises, such as recent hurricane and fire relief efforts. "Maybe because we've had so many blessings in our lives, it's a natural instinct to give back," Wachs muses. "It's something we all should be doing—using our talents to help our fellow human beings."
Get Involved
Want to contribute to Wachs' causes? Visit rockthecurela.org to donate to City of Hope or go to gettogetherfoundation.com to help the homeless. Both sites offer a "Donate Now" button, making giving back a breeze!
[Images: Courtesy of Earthly Body]